As one of the primary hospitals at the forefront of the initial COVID-19 surge in the spring of 2020, Massachusetts General Hospital quickly established itself as a leading resource for information on the novel virus and how to treat it. Emergency physician and Chief Learning Officer James Gordon, MD, MPA describes how Mass General shared what it learned about COVID-19 with the world, creating a "digital library" of educational resources that offers a foundation for shared learning well beyond the pandemic.
What prompted the decision to share COVID-19 resources on the Mass General website?
Early in the pandemic, Mass General clinicians and scientists were working every day to learn more about COVID-19 and how to best care for patients with the disease. The Department of Medicine led a collaborative institutional effort to compile best practices into a series of curated guidelines — things like what protocols, tests, and medicines to use. Because there was no clear history of the disease, we knew how important it was to share this information broadly.
With the help of marketing and public affairs, our clinical experts created Mass General's COVID-19 Treatment Guidance, a digital "textbook" made publicly available on our website in English and Spanish. The response was remarkable. Beyond guiding our internal team, we began to reach thousands of people around the world.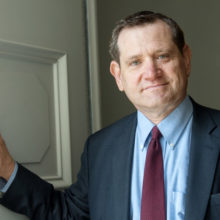 At the same time, others around the hospital were sharing their expertise in different ways. A team of ICU staff launched Fast Literature Assessment and Review (FLARE), a daily effort to review COVID-19 journal articles and share the latest treatment evidence world-wide. Other groups captured grand rounds, topic lectures and instructive tutorials on videos, all cataloged for public access on the COVID Urgent Resource Video Education (CURVE) platform. Our marketing team also used their digital newsletter Advances in Motion to share COVID-19 updates from our clinicians and scientists. Because of the global emergency, we decided to share these resources — the emerging textbook, the literature review, the video library, the newsletter — as a public library, all freely available online.
What lessons can we learn from the incredible response these resources received?
These different media streams have one thing in common: they are all means of sharing our expertise with the global health care community. In many ways, COVID-19 enabled us to test-drive the consolidated "digital library" concept. I believe we can take what's evolved out of this experience and create a unified educational platform to inform, teach and train people around the world. Imagine replicating what we did with COVID-19 across every single specialty at Mass General.
Why is it critical for Mass General to reach such a broad audience?
Because the world depends on us for trusted information. We have this unique advantage of both history and recognition. Our founders collaborated to establish the New England Journal of Medicine, which has featured "Case Records of the Massachusetts General Hospital" as a global learning resource for nearly a century. Given the often confusing public discourse of recent times, it's more important than ever that we share our expertise widely — not only as an expression of our core educational mission but also as a critical platform to enhance care for all patients.
To learn more about how you can support health care education at Mass General, please contact us.