Thank you for your past participation in the Run of Hope, presented by Four Seasons Hotel Boston, benefitting the MassGeneral Hospital for Children Cancer Center. Since 2003 we have partnered with friends like you to raise nearly $1,000,000 for MGHfC, and we are deeply grateful for the many years of support from our community.
It is with regret that we must inform you that the Hotel will not be presenting the Run of Hope this year, originally scheduled for September 13, 2015. Four Seasons remains dedicated to our affiliation with MassGeneral Hospital for Children Cancer Center, and because of this commitment, we are currently evaluating how we can better support the Center by minimizing event costs and instead growing direct contributions.
We know that this event has a very special place in your hearts as it does ours. Thank you for your continued support as we work to steward resources in a way that provides maximum benefit for the important work done by our friends at MassGeneral.
If you have any questions, please contact Catriona Eldemery at Four Seasons Hotel Boston, at catriona.eldemery@fourseasons.com.
With every good wish,
Run of Hope Committee
Providing Pediatric Cancer Care and Finding New Treatments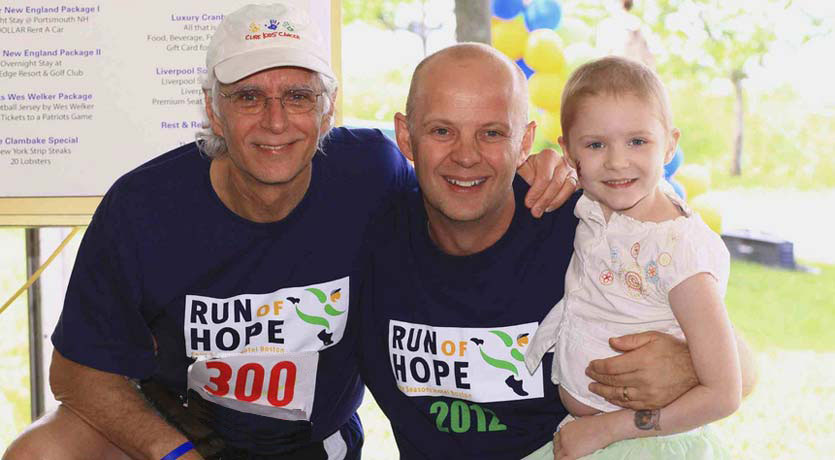 The MassGeneral Hospital for Children (MGHfC) Cancer Center provides comprehensive, family-centered care for pediatric patients with all types of cancer – including childhood leukemia, lymphomas, bone and soft tissue sarcomas, retinoblastoma, brain tumors and others – as well as adult survivors of childhood cancers.
The MGHfC Cancer Center is part of MassGeneral Hospital for Children and the Massachusetts General Hospital Cancer Center. The MassGeneral Hospital for Children is the oldest provider of pediatric services in Boston, having treated children since 1821. The Mass General Cancer Center is among the leading cancer care providers in the United States and is known for providing customized, innovative treatments and compassionate care to both adults and children.