Maurizio Fava, MD, chief of Psychiatry, says during the early stages of the COVID-19 pandemic Mass General worked to keep patients safe, which meant moving many services online. In this message, Dr. Fava describes how the pandemic brought lasting changes to the psychiatry department and shares his vision for the future.
Here at Mass General the COVID-19 surge, thankfully, is behind us. As chief of Psychiatry, it is the future that is on my mind these days. We need to be bold; to apply the lessons learned from this crisis; and to expand access to quality mental health care for all those who need it.
More of us are in need of mental health services as we grapple with the shocks — and aftershocks — of the coronavirus. In the request for services, there is a mental health pandemic within the pandemic. We have seen a substantial increase in the use of anti-anxiety drugs and anti-depressants both locally and nationally. Nearly 35 percent of adults in the U.S. reported symptoms of anxiety and depression in June, according to the Centers for Disease Control and Prevention. That is up from 11 percent one year ago.
A Hybrid Model in Patient Care
In less than four months, the virus has dramatically, and I believe, permanently, transformed the field of psychiatry. In March, 95 percent of patient visits in the Department of Psychiatry took place in the doctor's office. Today it is 2 percent. I cannot be prouder of the department for its rapid and nimble transition from in-person to virtual visits. Thanks to telehealth, we increased the number of visits from March through May compared to the same time period one year ago.
Nearly 35 percent of adults in the U.S. reported symptoms of anxiety and depression in June.
Telehealth has made it possible for us to provide more care than ever before. The "no show" rates are extremely low. Patient satisfaction is quite high. Our virtual platform has been integrated with the hospital's electronic health records and is working very well. At the same time, we continue to see patients at the hospital, responding to the need for urgent care and neuropsychiatric consults, psychological testing and procedures that can only be done in person. It is our hope, in fact, that the COVID-19 urgent care clinic for psychiatry services will become a walk-in clinic.
There will always be a need for in-patient care. For the long-term, we predict a hybrid system of in-person and virtual visits. Since we do not know if there is going to be another COVID-19 surge, for the foreseeable future the department's general principle is: If it can be done remotely, keep it remotely.
We need to ensure that the virtual care revolution is here to stay in psychiatry. While insurers are temporarily covering telehealth visits, there is no guarantee that these reimbursements will continue post-pandemic. Prior to COVID-19, mental health services were reimbursed at about 60 to 70 cents on the dollar compared to other medical specialty office visits. Will insurers now recognize the need for parity in reimbursements, allowing us to provide more services and innovative treatments and to reach more people, no matter their geographic location or socioeconomic status? I am hopeful, but this issue underscores our substantial need for philanthropic support.
The Department of Psychiatry Responds
Our department is a trusted resource, not just for our patients, but also for the public. In March, we recognized right away the urgent need to provide a central source of accurate, timely and readily accessible information.
We are also firmly committed to reducing the inequities in our health care system and increasing access to mental health services for underserved communities.
Through a remarkable team effort led by Jordan Smoller, MD, and Karmel Choi, PhD, we created the MGH Guide to Mental Health Resources for COVID-19. More than 50,000 people have accessed this multimedia website.
The pandemic placed additional burdens on our frontline health care workers. In response, the department developed several online programs to help them develop resiliency skills.
Our faculty transformed in-person resiliency sessions into three 30-minute online sessions, available for all employees. Mental health apps are available to hospital employees to provide introductory skills in mindfulness and cognitive behavioral therapy, or CBT, which helps to develop personal coping strategies and improve emotional health.
Our Benson-Henry Institute for Mind Body Medicine developed a mind-body resiliency group adapted to the needs of frontline clinicians treating COVID-19 patients. Each 60-minute session over eight visits imparts stress management, self-care and resiliency skills.
Addressing Health Disparities, Increasing Access
We are also firmly committed to reducing the inequities in our health care system and increasing access to mental health services for underserved communities. Black people are more likely than white people to suffer from depression. Black children report higher levels of stress. Our department is working on an anti-racism framework, pausing to think deeply and carefully about our commitment to fight racism and to do more to advocate for social justice and address disparities in care.
The department's response to COVID-19 and the quick adoption of technologies to provide care demonstrated our capacity for flexibility, creativity and innovation. The collaborations among our clinicians to respond to patient needs were extraordinary.
A favorite saying of mine is, "the best way to predict the future is to create it." Amid difficult challenges, I am optimistic there is a brighter future ahead of us.
To make a donation to support mental health services at Mass General, please contact us.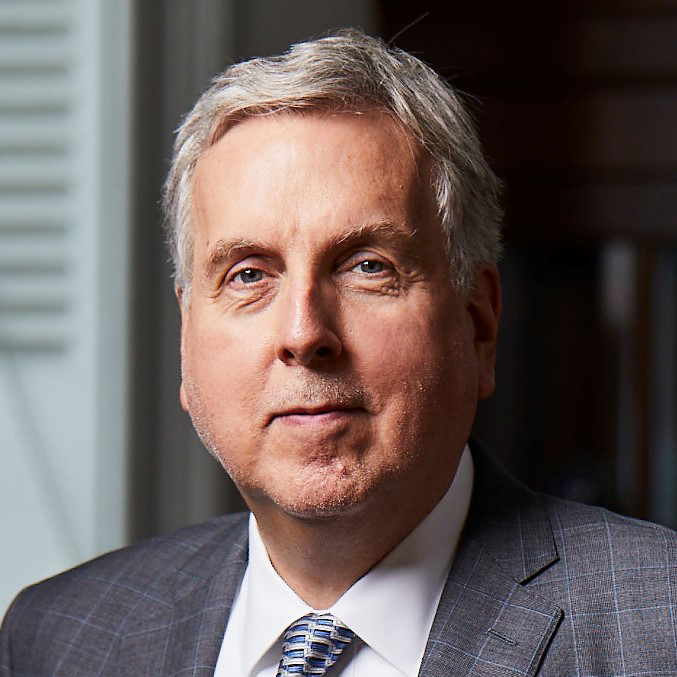 Maurizio Fava, MD, is chief of Psychiatry at Massachusetts General Hospital. He is also director of the Division of Clinical Research of the Mass General Research Institute, founder and executive director of the Clinical Trials Network and Institute, associate dean for Clinical and Translational Research and Slater Family Professor of Psychiatry at Harvard Medical School.
Dr. Fava studied medicine at the University of Padova, where he trained as a resident in endocrinology. He completed his residency training in psychiatry at Mass General. A world leader in the field of depression, he founded the Depression Clinical and Research Program in 1990 at Mass General and served as director until 2014. He became chief in October 2019 and directs a department of more than 600 clinicians, researchers and trainees.