Lindsay Gervino is 36, a healthy eater and exerciser, and mother of two children under the age of two—not the typical picture of someone who has a heart attack. Yet that's exactly what happened because of a sudden tear in a blood vessel in her heart, called a spontaneous coronary artery dissection (SCAD). Now with the help of her Massachusetts General Hospital team of doctors and nurses, preventing another is foremost on her mind.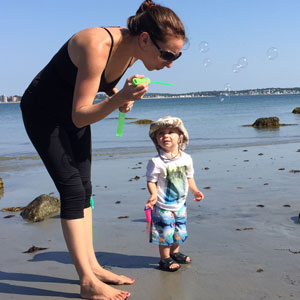 "SCAD has been considered very rare, but in fact it's under-diagnosed," says her cardiologist Malissa Wood, MD, co-director of Massachusetts General Hospital Corrigan Minehan Heart Center's Corrigan Women's Heart Health Program. That's likely because, as Dr. Wood, a SCAD expert, has found in following 75 patients over the past two years, "99 percent of them—like Lindsay—are thin, fit and athletic." Mass General is the only site in New England caring for SCAD patients, most of whom are women, and one of the few places researching it.
Key to Surviving SCAD
The causes of SCAD are not fully known, but can be genetic or related to hormone and blood vessel changes during pregnancy. For whatever reason, a tear occurs in one of the three layers of an artery wall and blocks blood flow in the heart. In contrast, a build-up of plaque is at root of most heart attacks. With SCAD, the blocked blood flow can cause a heart attack, heart failure or even death.
"My mantra to all women is that if they feel new or different symptoms, like chest pressure or tightness, check it out."
Key to surviving SCAD is for women to recognize symptoms of a heart attack, which can be different than men's, and to quickly call 911. "My mantra to all women is that if they feel new or different symptoms, like chest pressure or tightness, check it out," Dr. Wood says.
She and her colleagues are also finding that the cumulative effects of stress can precipitate SCAD or its recurrence. "We see a strong link between how we feel emotionally and how the heart behaves," she says.
No Known Risks
Before her heart attack, Lindsay exercised five days a week and consumed a healthy diet of lean proteins, vegetables, fruits and grains. It was when she was doing chest presses during her exercise routine at home that she began to feel lightheaded and nauseous. She also experienced a tightness across her chest. "I thought I'd pulled a muscle," Lindsay says.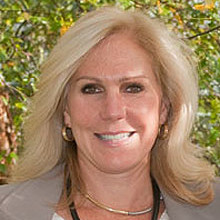 She remembers saying to her husband, Michael, that she didn't want to waste anyone's time by calling 911. Fortunately, he did anyway. The EMTs assumed she was having a panic attack until they performed an electrocardiogram as she lay on her bathroom floor. "My husband and I stared at each other in disbelief."
After care and a diagnosis at a hospital near their Reading, Massachusetts home, Lindsay was referred to Dr. Wood.
Most times a SCAD tear will heal on its own and doesn't require surgery or a stent. Lindsay is on blood thinners to keep blood flowing in the heart. She is also undergoing a cardiac rehabilitation program at Mass General to lower her risk of future heart problems.
"Some of our patients are afraid at first to even walk around the block," says her cardiac rehabilitation nurse, Nancy McCleary, RN, of the Mass General Cardiovascular Disease Prevention Center. "Coming here increases their confidence as they learn ways to safely exercise, improve their nutrition, reflect on their work/life balance, perhaps meditate, and prevent a SCAD from happening again."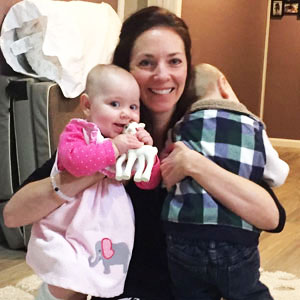 Managing Stress
The exercise component of Lindsay's rehab program mainly involves walking on a treadmill, with the incline gradually raised over the twelve to eighteen weeks of rehab. Lindsay has also begun to use light weights. A big part of her recuperation is emotional. "I've learned from Dr. Wood how to manage my day-to-day stress better and to not sweat the small stuff," she says.
She describes herself as a "doer." She juggles caring for her children, her job, housework and pursuing a master's degree. "My son has trouble sleeping and before I may have fretted about going to work after a sleepless night," she says. "But now I am so grateful to be here to comfort him.
"I can live more normally than I expected," she adds. "That has a lot to do with Dr. Wood and the whole cardiac team."
For more information about how you can support Dr. Wood's research into the cause and treatment of SCAD, please contact us.