Nora Murphy, PhD, is passionate about the early detection of ovarian cancer. It might have made a huge difference for the high school biology teacher from Concord, Massachusetts, who received her diagnosis in 2016.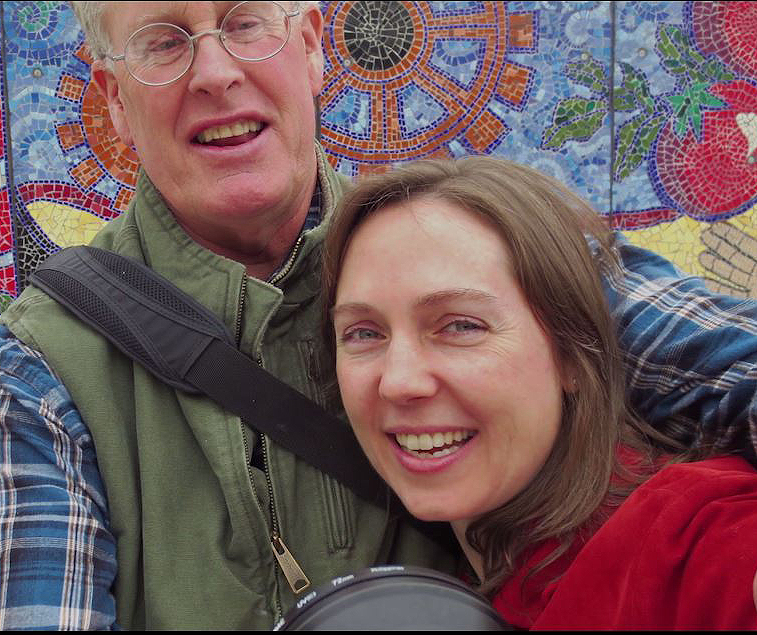 "But unfortunately, I have a rare and aggressive form of the disease," she says, "and the odds that I will survive another three years are only 15 percent."
And so, while her cancer is kept in check by Massachusetts General Hospital Cancer Center oncologists and a combination of drug therapies, she and a dedicated group of volunteers are raising money to support Mass General research that could lead to an early, lifesaving test for ovarian cancer. Their goal is to help other women avoid her situation.
Helping More Women
Each year about 20,000 women in the United States are diagnosed with ovarian cancer, the deadliest of the cancers that affect women's reproductive systems. If caught before it has spread beyond an ovary, there is a 92 percent chance of five-year survival. But that's seldom the case since its initial symptoms — such as feeling bloated or constipated — are vague.
In Nora Murphy's case, she only felt a little "off," so was utterly surprised by the diagnosis. She quickly entered a world of uncertainty, arduous treatment and exhaustion. By 2017, she felt well enough to learn more about her cancer and discovered how limited federal funding is for ovarian cancer research.
"We were all inspired by Nora's courage, her passion and knowledge about this cause."
Determined to make a difference, she could have raised money for research into experimental therapies that might eventually benefit her. But she and Steve Wells, a work colleague who lost his mother to ovarian cancer, agreed that early detection would help more women.
One Meaningful Evening
For advice, she reached out to a grad school connection, Liz Cochary Gross, PhD, a professor at Tufts Friedman School of Nutrition Science and Policy. They were joined by others with experience in community fundraising, webpage design and filmmaking. In April 2018, their joint efforts resulted in a fundraising event at the home of Liz and Phill Gross.
That evening, after researchers and others spoke, Dr. Murphy's husband, Ward, introduced her. Surrounded by friends, neighbors and the parents of former students, she told her story. Tears were shed.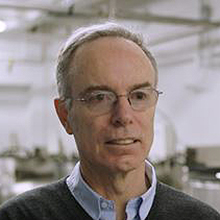 "It was such a heartfelt and meaningful evening," Dr. Cochary Gross recalls. "We were all inspired by Nora's courage, her passion and knowledge about this cause."
Ovarian Cancer Research Support
So far, their efforts have raised more than $90,000, which the Gross's will match. The total goal is $200,000.
The funds will support Mass General's Ovarian Cancer Research Program and the early detection research of Steven Skates, PhD, Michael Gillette, MD, PhD, and their collaborators. They are developing a personalized ovarian cancer detection method that starts with a blood test.
The constellation of proteins involved when normal cells become cancer, like the underlying genetic mutations, differ from one cancer to the next. Some cancer-related proteins may be shed and be detectable in the blood. Researchers are finding that each woman has her own baseline levels of these blood biomarkers.
"We now have instruments to measure more than 3,000 proteins in each blood sample."
The vision is that, someday, every woman will have regular blood tests to establish her personal precancerous biomarker levels. Significant increases above a woman's precancerous levels in any blood biomarker may be an early indication of cancer.
Emphasis on Earlier Detection
Dr. Skates has already helped create such a personalized test based on CA125, a known ovarian cancer protein. Over more than a decade, multiple early detection trials using this personalized approach showed an increase in early stage detection. Drs. Gillette and Skates are looking for additional protein markers, which will enable even more ovarian cancers to be detected in earlier stages.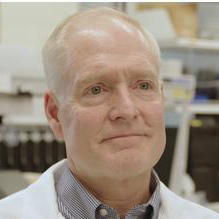 "We now have instruments to measure more than 3,000 proteins in each blood sample," Dr. Skates explains. "By studying serial samples from the previous screening trials, we can identify proteins that rise significantly over time only in women who are eventually diagnosed with ovarian cancer."
Finding early detection biomarkers is like looking for a needle in multiple haystacks, he adds, "but we think we are looking in one of the best haystacks."
For Nora Murphy, who comes to Mass General every two weeks for drug therapy, the future is sometimes frightening to contemplate. But she is able to teach biology part time, which she loves, and she feels sustained by the love of her husband, family and friends.
Imagining a Better Future
Meanwhile, raising funds for early detection has been invigorating. She imagines a not-too-distant future when a simple personalized blood test will help those who develop ovarian cancer find it earlier.
"The science is on the cusp," she says. "I think now is the time that it's going to happen."
For more information about this fundraiser supporting Dr. Skates, Dr. Gillette and their collaborators, please visit the project's website. To support their early detection research, please use the Donate Now link at the top of the page or contact us.
For more information about community fundraising for Mass General, please visit our BeCause website.