Over the past decade, Massachusetts General Hospital has launched a variety of diversity initiatives to address healthcare disparities, increase the percentage of employees from underrepresented groups, build trust among people of diverse backgrounds and track its progress. Because of such efforts, Mass General was named one of the nation's top ten hospitals and health systems on diversity issues by DiversityInc, a publication that monitors best practices in the field.
The following are among the Mass General programs currently underway.
The Center for Diversity and Inclusion focuses on transitioning the growing number of students and trainees underrepresented in medicine into future faculty leaders, and promoting the careers and cultural competency of Mass General physicians.
The Disparities Solution Center is dedicated to the development of strategies that advance policy and practice to improve quality, eliminate racial and ethnic disparities and achieve equity in health care. The Disparities Solutions Center works with leaders from health plans, hospitals and health centers across the country to achieve these goals.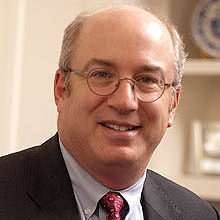 Diversity in Care and Careers
Lazarex-MGH Cancer Care Equity Program was established in 2012 to serve as a bridge between research and outreach efforts to address cancer disparities. It includes a patient assistance program, a research arm and a community outreach arm.
The Office for Women's Careers is a branch of the Center for Faculty Development created to foster a gender equitable environment to assure that women faculty will be given the same opportunity as men faculty to succeed in research and clinical careers at Mass General.
The MGH Disability Program is part of the Office of Patient Advocacy, providing support and services to patients and visitors with disabilities. To help meet the needs of people with disabilities, the program supports the MGH Accessibility Resource Site to provide information and resources for staff to care for patients and families with disabilities.
Focus on Opportunity and Equity
The Committee on Racial and Ethnic Disparities identifies key areas where racial disparities in health care may exist at Mass General, and develops solutions to address these disparities. It includes the Annual Report on Equity in HealthCare Quality (started in 2007), an annual report which monitors quality of care at Mass General by race, ethnicity and language. It is the first publicly available report on equity in heathcare quality.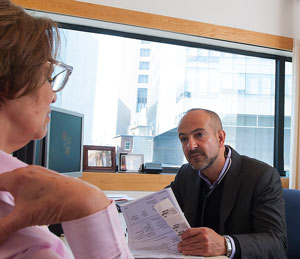 The Association of Multicultural Members of Partners is an employee resource group committed to the recruitment, retention and development of multicultural professionals into leadership roles at Partners Healthcare.
LGBT Employee Resource Group seeks to create a welcoming and affirming environment for lesbian, gay, bisexual and transgender employees, patients, families and friends at Mass General.
The MGH Employee Disability Resource Group (EDRG) provides a forum for employees and other interested individuals for discussion, mentoring, social connection, collaboration and networking in a professional environment.  It also provides professional development opportunities and works to educate and increase awareness of the unique challenges facing persons with disabilities.