It has always been the people of Massachusetts General Hospital who have made this hospital a place like no other. Among those who have built, shaped and nurtured the hospital with their support and leadership are the members of the Mass General Board of Trustees. For more than a decade, this 18-member board has been superbly chaired by Cathy Minehan, who several months ago announced plans to step down from her leadership role at the end of the fiscal year.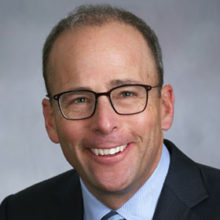 I am pleased to let you know that following a thorough and thoughtful process, Jonathan Kraft has been named to succeed Cathy as the next chair of the Mass General board. In addition, the board elected Carl Martignetti and Diane Patrick as vice chairs. These leadership appointments are effective Oct. 1, 2019.
Kraft Enthusiastic and Engaged
Jonathan Kraft has been an enthusiastic and engaged member of the Mass General board since 2010, currently serving as chair of the Finance and Real Estate Committee. He also sits on the Partners HealthCare Board of Directors and its Finance Committee. Jonathan is president of The Kraft Group, a private holding company involved in the packaging and paper industry, sports and entertainment, and real estate and venture investment.
Perhaps most notably, he serves as president of the NFL's six-time world champion New England Patriots and Major League Soccer's New England Revolution. A graduate of Williams College, where he served a 12-year term on the Board of Trustees, Jonathan earned his MBA at Harvard Business School and is a member of the Dean's Board of Advisors there. His extensive knowledge of business and management coupled with his exceptional leadership ability, his commitment to the health and well-being of our local communities, and his loyalty to and deep support of the Mass General mission will serve our hospital well in the coming years.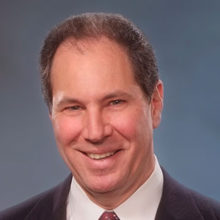 New Vice Chairs
Carl Martignetti, president of Martignetti Companies, joined the Mass General Board of Trustees in 2013. He has served on the Mass General President's Council since its inception in 2003 and has been chair of the group since 2011. Carl has been a champion of the hospital's fundraising efforts for more than a decade and is currently a co-chair of the Mass General capital campaign.
Carl is a member of the Partners HealthCare Board of Directors and is active on the boards of many community, education and cultural organizations. He is a graduate of Harvard College and Harvard Business School.
Diane Patrick, who has been a senior counsel at Ropes & Gray, LLP, since her retirement as partner nearly three years ago, spent more than three decades working in the fields of labor law and employment. Before joining Ropes & Gray, she spent eight years at Harvard University, first in the Office of General Counsel then as the associate vice president of Human Resources.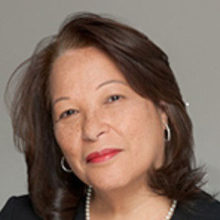 A graduate of Queens College of the City University of New York and Loyola Law School, Diane is the former first lady of Massachusetts. She has been a powerful advocate for victims of domestic violence and the disenfranchised. A Mass General trustee since 2016, she also serves on the Partners HealthCare Board of Directors.
Gratitude for Minehan Contributions
As I congratulate these three talented new leaders of the Mass General Board of Trustees, I would also like to take a moment to extend deepest gratitude to Cathy Minehan, who has generously and willingly contributed her wisdom, expertise, insight and time to Mass General and Partners HealthCare.
Cathy served for 39 years with the Federal Reserve System, including as president and chief executive of the Federal Reserve Bank of Boston. She also was dean of the School of Management at Simmons College from 2011 to 2016. Cathy graduated from the University of Rochester, where she is on the Board of Trustees, and she earned her MBA from New York University.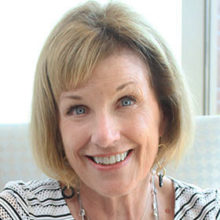 She has long been active on for-profit and not-for-profit boards locally and nationally, including co-chairing the Women's Workforce Council and serving as a board member of the Museum of Fine Arts in Boston and WGBH. Cathy has received many honors, including election as a fellow of the American Academy of Arts and Sciences. She is a member of the Partners HealthCare Board of Directors.
During her time as Mass General board chair, Cathy has been a visible and ongoing presence at hospital activities and events, serving on a range of committees and supporting the hospital and its patients and staff in countless ways. The hospital's Corrigan Minehan Heart Center was named to recognize the generosity and long-time support of Cathy and her husband, E. Gerald Corrigan.
Mass General is incredibly fortunate to have had such a committed leader and loyal champion who has remained passionate about making this extraordinary medical center even stronger. On behalf of the hospital community, I salute Cathy for her many contributions and look forward to her continued presence and perspectives as an honorary member of the hospital's Board of Trustees.
Peter L. Slavin, MD, is the president of Massachusetts General Hospital.