Mass General Marathon Team
Join THE MGH TEAM
Run the 125th BOSTON MARATHON® on Monday, October 11, 2021 as a part of the legendary Mass General Marathon Team. Make your mark on MGH when you run for one of our signature causes, supporting key programs at one of the top hospitals in America. Thanks to our long-standing sponsor John Hancock and their partnership with the Boston Athletic Association, the Mass General Marathon Program has received entries into this historic running of the Boston Marathon. Ready to make an impact and #Run4MGH? Start your application today before it's too late!
EMERGENCY RESPONSE

Supports training and resources needed to advance emergency preparedness and disaster medicine efforts.

PEDIATRIC CANCER

Funds are directed to cancer care and research that lead to improvements in cure rates and enhance patients' quality of life.

HOME BASE

Dedicated to supporting Veterans, Service Members and their Families through world-class clinical care, wellness, education and research.
Why run with Mass General?
Being a runner on the Mass General Marathon Team is a unique opportunity to support important causes while training and participating in one of the most prestigious road races in the world. What makes the MGH experience special is the culture we've established with our runners, staff and partners that brings everyone closer throughout the training season. We welcome any and all to join our team and make a difference while running the race of a lifetime!
Team Benefits
Guaranteed race entry to the in-person 125th Boston Marathon® on Monday, October 11.
Ability to raise critical funds for one of three important causes at Mass General
Personal fundraising page and resources, tips, and tools to help maximize your success
Staff contact to address all in-season questions and to support you every step of the way!
Fundraising incentives and top fundraiser prizes
Team meetings and socials
Group training opportunities
Marathon training led by Coach Dan Fitzgerald of Heartbreak Hill Running Company
#Run4MGH running singlet, and team swag
And much more!
Our Partners
John Hancock-Mass General Marathon Partnership is Powerful Source of Support
Mass General is proud to be an official Partner of John Hancock in the Marathon Non-Profit Program. The Non-Profit Program provides over 1,000 Boston Marathon® bibs to select non-profit organizations throughout the community, which provides organizations with a significant fundraising opportunity. Last year, John Hancock Non-Profit Runners raised over $10M for their causes.
For the 24th year, John Hancock's partnership continues to be a strong and unwavering source of critical support for three hospital programs. The Mass General Marathon Program has raised more than $19.6 million since its inception in 1998.
Learn more about John Hancock's support of the Boston Marathon and other community programs on the John Hancock website.

A Great Way to Make a Major Impact
Since 2014, vineyard vines has created a line of Wicked Strong t-shirts to benefit the Mass General Marathon Program. 30% of all Wicked Strong sales go directly to the Marathon Program. vineyard vines' generous support of these programs helps to raise critical support for children with pediatric cancer, emergency preparedness, disaster medicine and veterans care.
Thank you to our corporate sponsor, vineyard vines!

Corporate support has always played an important role in the success of the Mass General Boston Marathon Program, which is made possible by John Hancock. In recognition of their valuable contributions, companies are acknowledged on the team website, in the hospital e-newsletter, at team events and on runner singlets. Businesses can also sponsor a team event, sponsor a cheering section along the route on race day, or provide donations in-kind to show support for the Mass General Marathon Program.
To learn more about sponsorship opportunities, contact us today.
Emergency Response
READY WHEN SECONDS COUNT
In 2014, the Mass General Marathon Team received additional entries to raise money for MGH's Emergency Response Department in recognition of the lifesaving response of hospital employees following the 2013 Boston Marathon bombings. The MGH runners supporting Emergency Medicine have raised more than $2.7 million in seven years, providing critical funding to the hospital's emergency medicine and disaster preparedness efforts that benefit victims worldwide. Marathon funds support the training and resources needed to develop a carefully integrated response that spans multiple departments throughout the hospital and ensures that Mass General is ready for the next disaster – be it man-made or natural.
At Mass General, we take emergency planning very seriously. Preparing for that next disaster takes thoughtful training and lots of practice. Donors are critical to our success. Time spent training is not covered by insurance and often takes place outside work hours. Money raised by the Mass General Emergency Response Team allows Mass General to be ready . . . when second's count.
Pediatric Cancer
Fighting Kids' Cancer… One Step At A Time
Since 1998, with the partnership of John Hancock, the Mass General Marathon Team was founded with the purpose of "Fighting Kids' Cancer…. One Step at a Time" and has raised over $16.4 million to support the MassGeneral Hospital for Children Pediatric Cancer program. Funds raised are directed to cancer care and research initiatives that will lead to improvements in cure rates and enhance the quality of life for the hospital's youngest cancer patients.
Runners who support our pediatric cancer mission are a diverse and dedicated group of individuals. They are Mass General doctors, nurses, hospital personnel, parents and relatives of our patients, cancer survivors, friends and anyone whose life has been impacted by cancer and wants to make a difference. Most importantly, the team is a partnership with our patients, who are fighting childhood cancer every day and hoping for a cure. They are the true heroes of the Marathon Team because they are running the biggest race of all: the race to a full recovery from cancer.
Home Base
Healing The Invisible Wounds of War
Home Base, a Red Sox Foundation and Massachusetts General Hospital Program, is dedicated to supporting Veterans, Service Members and their Families through world-class clinical care, wellness, education and research. As a National Center of Excellence, Home Base operates the first and largest private-sector clinic in the nation devoted to healing invisible wounds such as post-traumatic stress, traumatic brain injury, anxiety, depression, co-occurring substance use disorder, military sexual trauma, family relationship challenges and other issues associated with service.
Since its inception, Home Base has provided care and support to more than 24,000 Veterans and Family Members and provided more than 79,000 training sessions for clinicians, educators, first responders and community members – all at no cost.
In the words of Team Captain General (ret.) Jack Hammond "Today we are able to treat hundreds of thousands of people, but we still lose more than 20 veterans each day, and we've lost 100,000 veterans to suicide since 9/11. That is a staggering number. It is an epidemic. We're here to help try to stem the tide of veterans committing suicide."
Run for MGH Program
Do you have your own qualified entry in the Boston Marathon but still wish to raise funds for a cause that is special to you? Consider the Run for MGH program!
Every year, dozens of runners participate in the Boston Marathon as part of the Run for MGH program. Run for MGH aims to raise funds for Massachusetts General Hospital programs that are near and dear to these runners' hearts.
As part of Run for MGH, runners will receive fundraising support, a team singlet, an invitation to a 20-mile long team run and more as they prepare for Marathon Monday, October 11, 2021.
If you are interested in participating in the #Run4MGH Program, please visit our website for more information.
Stay Connected
Complete the form below and stay up to date with the latest from the Mass General Marathon program!
2021 Mass General Marathon Program FAQs
If I am running the Virtual 125th Boston Marathon®, can I be a part of the 2021 Mass General Marathon Team?

Yes! If you are registered for the Virtual 125th Boston Marathon through the B.A.A., but wish to join the Mass General Team, we encourage you to submit an application as a virtual runner. If you agree to our $500 virtual runner fundraising minimum and forward your B.A.A. virtual registration confirmation to

mghmarathon@partners.org

, we are happy to welcome you aboard for 2021.

You may also participate in BOTH the Virtual 125th Boston Marathon (taking place October 8-10) AND the in-person 125th Boston Marathon scheduled for Monday, October 11. In that case, you would submit an application for an in-person entry and formally enter the review process for the 2021 Mass General Marathon Team.

How can I submit an offline donation?


Offline donations can be mailed or delivered to the following address:

Mass General Marathon Team
c/o MGH Development
125 Nashua Street, Suite 540
Boston, MA 02114

Checks should be made payable to MGH.

Please be sure to include the name of the runner you are supporting in the memo of the check or with a note accompanying the check.

My company will match my gift; how do I start this process?


Many companies match charitable gifts made by their employees, retirees and directors. Please consult with your company's human resources department to learn if your workplace matches gifts to hospitals and how you can request a matching gift. Your company will contact Mass General directly to confirm your gift. For more information about matching gifts, please contact us.

I'm having trouble with my GivenGain fundraising page. What can I do?

For any issues with your page on GivenGain or for help with getting started or solving a problem, please contact the dedicated Boston Marathon® support team at GivenGain:

boston@givengain.com

I don't see the matching gift from my friend's company reflected on my GivenGain page. Why is that?

It might be worth checking with your friend first to determine if their company allows them to check the status of a matching gift request. Also, most companies require the charity to verify the gift before they will process the matching contribution. Please reach out to

mghmarathon@partners.org

if you would like them to check the status of a matching gift or confirm the gift has been verified.

Every company is different as well, so payment don't necessarily come from the company once a gift is verified, the disbursements vary – some companies disbursing funds quarterly, some even once a year. It may be helpful to check with your friend to see if they know the frequency with which their company sends matching contributions.

What is Mass General's Tax Identification Number?


04-1564655

I feel like my fundraising is going slower than anticipated, what can I do to raise more money?

If you are having a hard time fundraising, need help brainstorming ideas, or just want to check-in, please feel free to reach out to your Marathon Team Coordinator or

mghmarathon@partners.org

to learn more!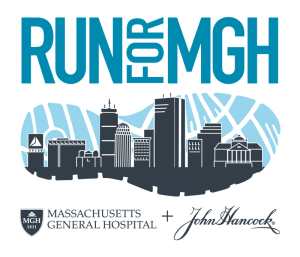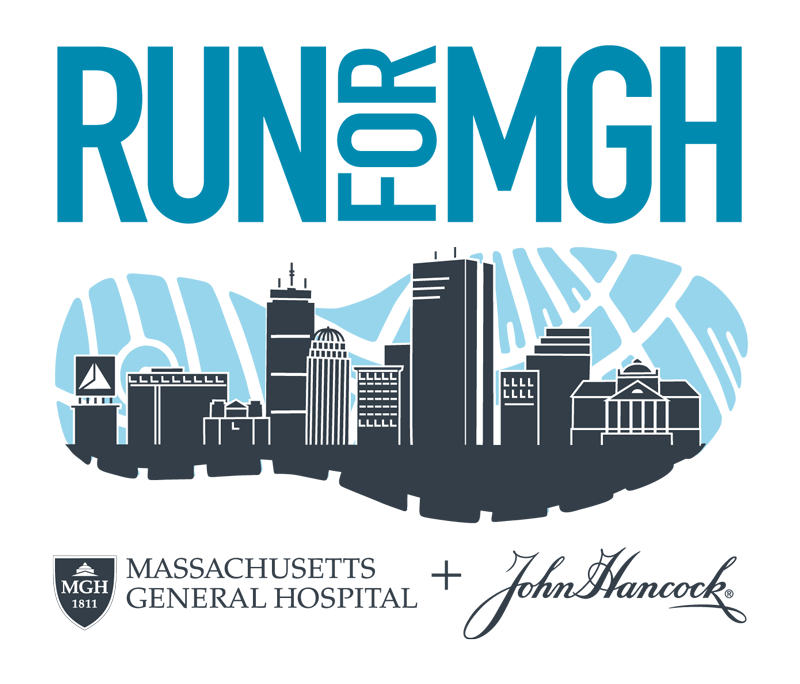 Contact Us
For questions or comments, please complete the form below.