2020 Mass General Marathon Team
Thanks to longtime support of John Hancock, the Mass General Marathon Program continues to grow more successful each year since its inception in 1998. Because of John Hancock's generosity, Mass General is the proud recipient of entries for the 2020 Boston Marathon
®
supporting Pediatric Cancer, Emergency Medicine, and Home Base.
Our Causes
EMERGENCY RESPONSE

We deliver world-class care when you need it most. The Emergency Response Team supports programs to help us stay prepared for emergencies.

PEDIATRIC CANCER

Join the Pediatric Cancer Team to support the MassGeneral Hospital for Children Cancer Center's groundbreaking research and world-class care for young cancer patients.

HOME BASE

We raise funds to provide care and support to our Veterans, Service Members and their Families that are dealing with the invisible wounds of war.

2020 Mass General Marathon Team Long Sleeve Shirt

For 2020, we're a rolling out a brand new look and feel! Show your support for the Mass General Marathon Team today by purchasing this year's limited edition long sleeve shirt!

Commemorate our team's efforts in the 124th Boston Marathon® and show the world what Boston and Mass General mean to you. All proceeds from these shirt sales will benefit the causes of the Mass General Marathon Team: Pediatric Cancer, Emergency Response and Home Base.
Why run with Mass General?
Being a runner on the Mass General Marathon Team is a unique opportunity to support important causes while training and participating in one of the most prestigious road races in the world. What makes the MGH experience special is the culture we've established with our runners, staff and partners that brings everyone closer throughout the training season. We welcome any and all to join our team and make a difference while running the race of a lifetime!
Our Partners
From our first Boston Marathon® in 1998, John Hancock has supported Mass General's Boston Marathon Program and helped raised more than $18 million.
John Hancock-Mass General Marathon Partnership is Powerful Source of Support
John Hancock's partnership with the Mass General Marathon Program continues to be a strong and unwavering source of key funding for hospital programs. For 23 years, John Hancock has provided Mass General runners with invitational entries for the Boston Marathon, as well as an opportunity to fundraise on behalf of the hospital.
Learn more about John Hancock's support of the Boston Marathon and other community programs on the John Hancock website.

A Great Way to Make a Major Impact
Since 2014, vineyard vines has created a line of Wicked Strong t-shirts to benefit the Mass General Marathon Program. 30% of all Wicked Strong sales go directly to the Marathon Program. vineyard vines' generous support of these programs helps to raise critical support for children with pediatric cancer, emergency preparedness, disaster medicine and veterans care.
Thank you to our corporate sponsor, vineyard vines!

Corporate support has always played an important role in the success of the Mass General Boston Marathon® Program, which is made possible by John Hancock. In recognition of their valuable contributions, companies are acknowledged on the team website, in the hospital e-newsletter, at team events and on runner singlets. Businesses can also sponsor a team event, sponsor a cheering section along the route on race day, or provide donations in-kind to show support for the Mass General Marathon Program.
To learn more about sponsorship opportunities, contact us today.
Thank you to all of our 2020 in-kind sponsors!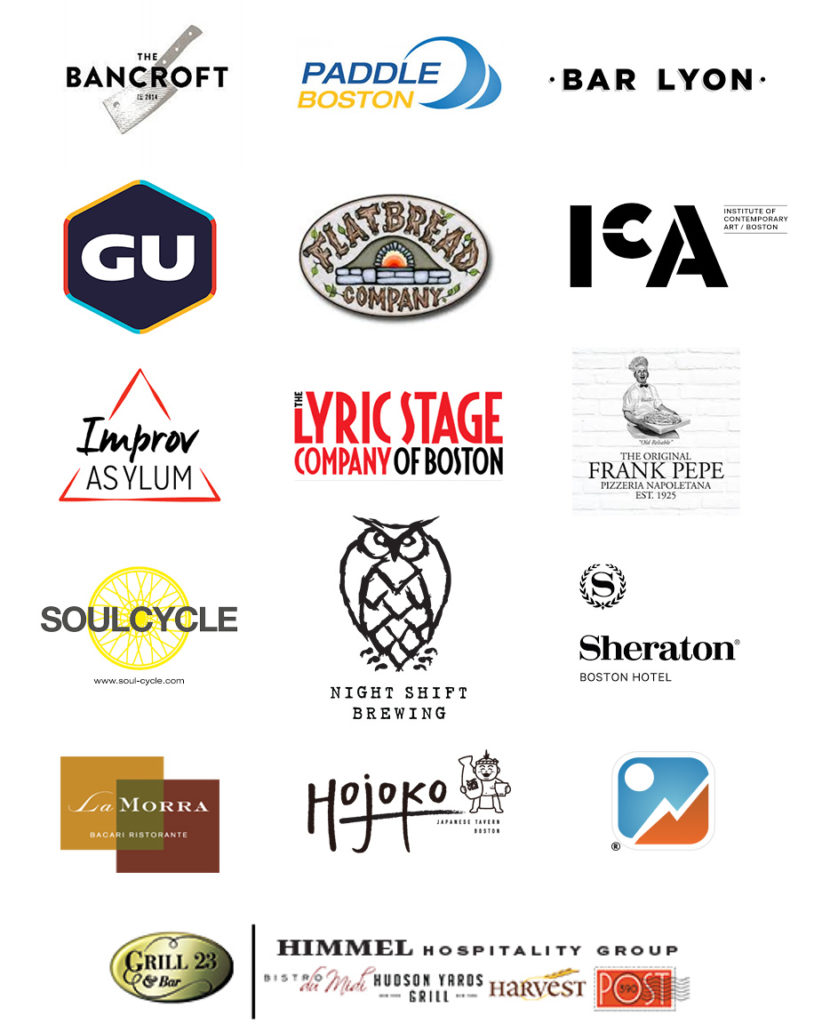 Mass General is grateful for the support of its sponsors, but it does not endorse their products or services.
Emergency Response
READY WHEN SECONDS COUNT
In 2014, the Mass General Emergency Response Marathon Team was created in recognition of the lifesaving response of hospital employees following the 2013 Boston Marathon® bombings. The ER Team has raised more than $2.3 million in six years, providing critical funding to the hospital's emergency preparedness and disaster medicine efforts that benefits victims worldwide. Marathon funds support the training and resources needed to develop a carefully integrated response that spans multiple departments throughout the hospital and ensures that Mass General is ready for the next disaster – be it man-made or natural.
"There's no room for error," says David Brown, MD, chief of the Department of Emergency Medicine at Mass General. "Our performance must be flawless. As in football, if one player of the 11 on the field doesn't do the job, the play fails."
At Mass General, we take emergency planning very seriously. Preparing for that next disaster takes thoughtful training and lots of practice. Donors are critical to our success. Time spent training is not covered by insurance and often takes place outside work hours. Money raised by the Mass General Emergency Response Team allows Mass General to be ready . . . when second's count.
Pediatric Cancer
Fighting Kids' Cancer… One Step At A Time
Since 1998, with the partnership of John Hancock, the Mass General Marathon Team "Fighting Kids' Cancer…. One Step at a Time" has raised over $15.5 million to support the pediatric hematology-oncology program at MGHfC. Funds raised are directed to cancer care and research initiatives that will lead to improvements in cure rates and enhance the quality of life for the hospital's youngest cancer patients
Runners on the Pediatric Cancer Team come from all backgrounds. They are Mass General doctors, nurses, hospital personnel, parents and relatives of our patients, cancer survivors, friends and anyone whose life has been impacted by cancer and wants to make a difference. Most important people of all, the team includes our patients, who are fighting childhood cancer every day and hoping for a cure. They are the true heroes of the Marathon Team because they are running the biggest race of all: the race to a full recovery from cancer.
Home Base
Healing The Invisible Wounds of War
After a successful debut in 2019, the Home Base Team is back for a second year of raising funds to help heal the invisible wounds of war for veterans, service members and their families.
Home Base, a Red Sox Foundation and Massachusetts General Hospital Program, is dedicated to supporting Veterans, Service Members and their Families through world-class clinical care, wellness, education and research. As a National Center of Excellence, Home Base operates the first and largest private-sector clinic in the nation devoted to healing invisible wounds such as post-traumatic stress, traumatic brain injury, anxiety, depression, co-occurring substance use disorder, military sexual trauma, family relationship challenges and other issues associated with service. Since inception, Home Base has served more than 21,000 Veterans and family members with care and support, trained more than 73,000 clinicians, educators and community members nationally and remains at the forefront of discovering new treatments– ensuring a brighter future for the 21st century warrior and military family. Team runners raise money to ensure Home Base is able to provide this crucial care to these men, women, and families – at NO COST.
In the words of Team Captain General (ret.) Jack Hammond "Today we are able to treat hundreds of thousands of people, but we still lose more than 20 veterans each day, and we've lost 100,000 veterans to suicide since 9/11. That is a staggering number. It is an epidemic. We're here to help try to stem the tide of veterans committing suicide."
Their Mission is complete. Ours has just begun.
For the second year in a row, the Home Base Team… Healing the Invisible Wounds of War will continue to raise funds to support Veterans, Service Members, and Military Families through world-class clinical care, wellness, education and research.
Run for MGH Program
Do you have your own qualified entry in the Boston Marathon® but still wish to raise funds for a cause that is special to you? Consider the Run for MGH program!
Every year, dozens of runners participate in the Boston Marathon as part of the Run for MGH program. Run for MGH aims to raise funds for Massachusetts General Hospital programs that are near and dear to these runners' hearts.
As part of Run for MGH, runners will receive fundraising support, a team singlet, an invitation to a 20-mile long team run and more as they prepare for Marathon Monday, April 20, 2020.
If you are interested in participating in the #Run4MGH Program, please visit our website for more information.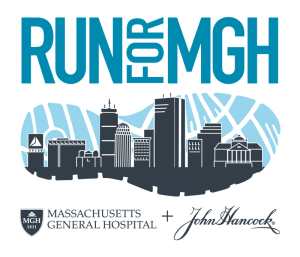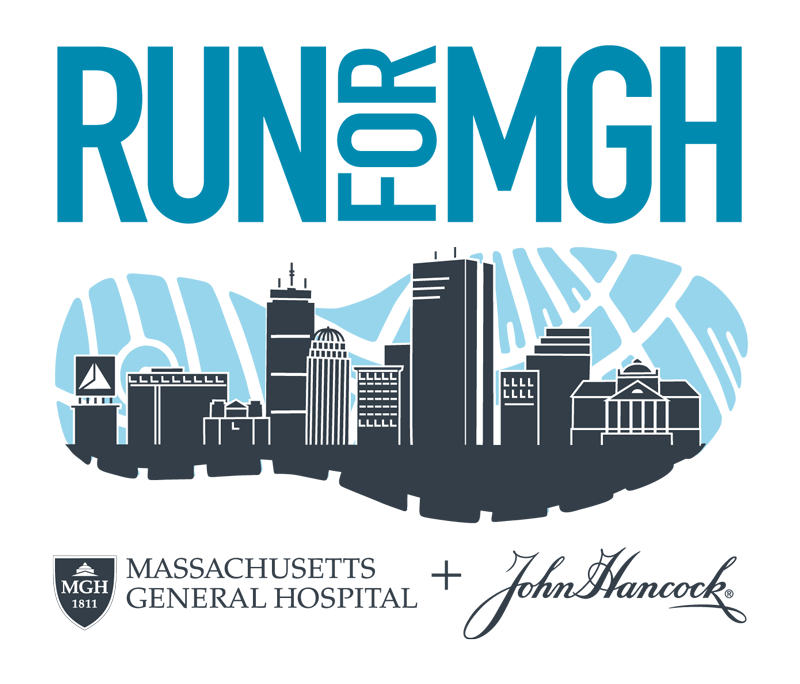 Contact Us
For questions or comments, please complete the form below.