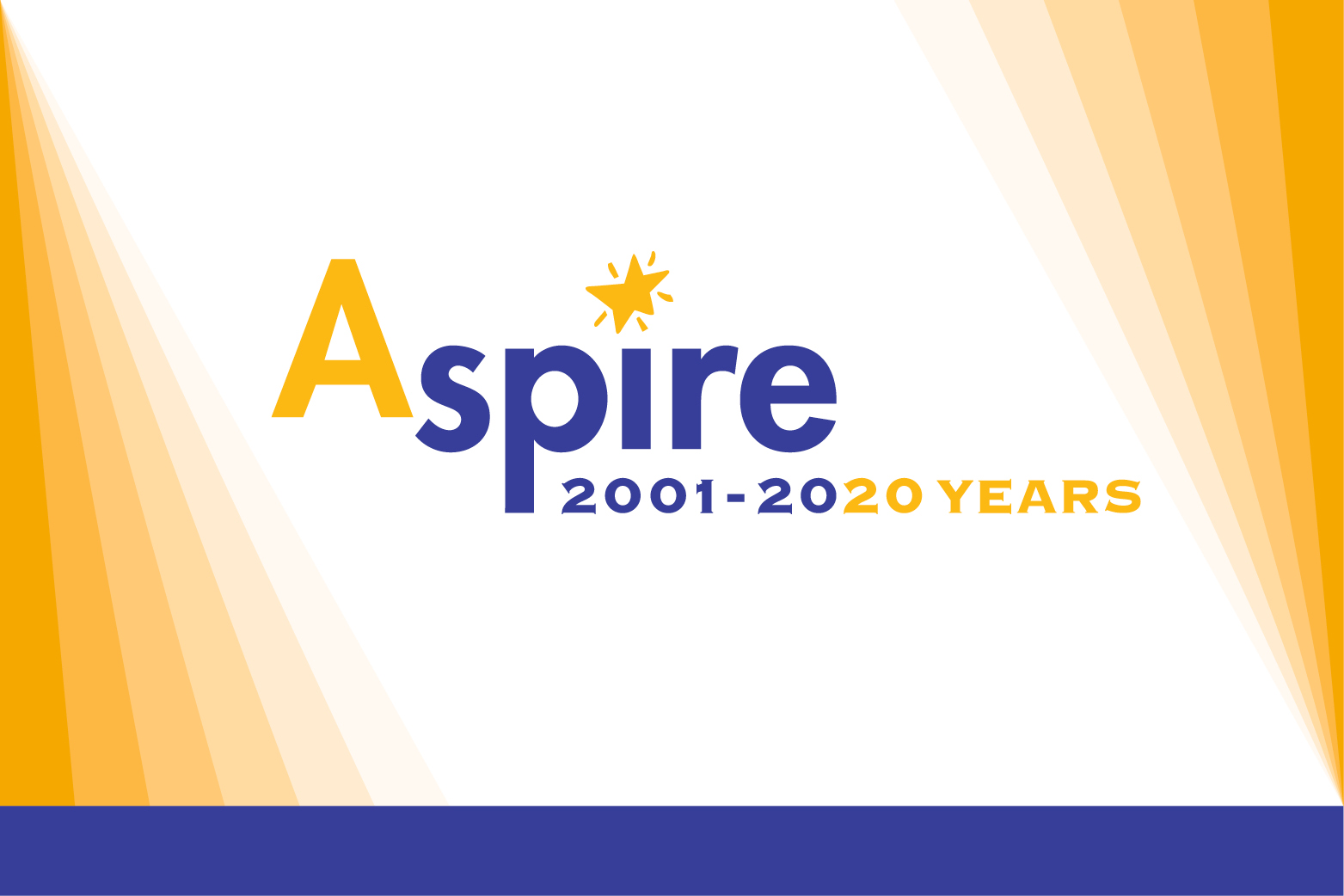 Join us on Thursday, April 2, 2020 as we celebrate the 20th anniversary of the Aspire Spring Gala. Aspire helps children, teens and adults with high cognitive autism spectrum disorder and related profiles develop the skills necessary to be successful in their communities and workplaces.
Throughout the 19-year history of the Aspire Spring Gala, the generosity of our friends and sponsors has helped us raise more than $19 million to support the Aspire program. This year's gala promises to be an impactful one, as we celebrate 20 years of this inspiring event and the opportunities it has made possible for young people on the autism spectrum.
To learn more about Aspire, please visit the Aspire program's web site.
We hope to see you on April 2.
Sponsor The Aspire Spring Gala
Your sponsorship will ensure that Aspire's services are accessible for families in need and allow for the expansion of program offerings.
Event Details
Please support our efforts by joining us for the 20th annual Aspire Spring Gala at 6 pm on Thursday, April 2, 2020. The event will be held at the Four Seasons Hotel Boston at 200 Boylston Street, Boston, MA.
Sponsorship Contact

Mailing Address

Aspire, Mass General Development Office
125 Nashua Street, Suite 540
Boston, MA 02114

About Aspire
Aspire is a highly successful, therapeutically-based program that serves children, teens and adults with high cognitive autism spectrum disorder and related social profiles. Additionally, the program supports more than 15 area school districts and conducts trainings and workshops serving 700 education and private sector professionals each year.
Aspire's programming is designed to help participants develop social competency skills so that they can succeed at home, school, work and in community settings. Many Aspire participants have challenges with stress management, anxiety, social communication, attention, organization, or demonstrate sensory differences. Aspire's therapeutic curriculum focuses on teaching important life skills via the "3S" model – to improve every individual's self-awareness, social competence and stress management. This approach not only allows staff to provide individualized coaching and support "in the moment," but also ensures an ideal environment for participants to learn new skills while feeling accepted and valued for their unique qualities.
At Aspire, we work to help individuals on the autism spectrum achieve their full potential in all aspects of their lives and are committed to serving participants regardless of their economic background.
Aspire Programs
Summer Camp Program, Hale Reservation in Westwood (ages 5-15)
Aspire offers a fun-filled six-week day camp for children and adolescents. Designed to model the traditional "summer camp experience," each camp day consists of recreational activities as well as therapeutic interventions.
2019 Aspire Spring Gala Video:
People Matter. Moments Matter.