In celebration of Autism Awareness Month, we are excited to launch "Aspire Always: The 2021 Campaign for Aspire."
Due to current circumstances, we have made the difficult decision to postpone this year's Aspire Spring Gala until April 2022. Though we are unable to gather in person, the need for philanthropy is greater than ever. We hope you will join us in supporting this remarkable program and all the work it does to help children, teens and adults with high cognitive autism spectrum disorder and related profiles develop the skills necessary to be successful in their communities and workplaces.
To learn more about ways that you can support Aspire, please see below or contact Samantha Finlayson snfinlayson@partners.org.
Donate to Aspire Always
Your support can help Aspire:

$25,000
Sponsor an entire year of Aspire services for one family, including Group Programming, Summer Camp, and Parent Coaching.
$15,000
Fund 6 weeks at Aspire Adventure Camp for one participant. Aspire Adventure Camp allows young people to have a full camp experience while learning social skills and making connections.
$10,000
Support a semester of the Aspire Works Internship Program, providing access for one participant to build essential on-the-job skills and successfully transition to the workplace.
$5,000
Provide funding for the Explorations teen boating program. Explorations is a summer program where teens participate in supported recreational and social activities while learning a variety of practical life skills in the community.
$3,000
Host parent and family support groups, providing them with the knowledge and tools to create environments that are inclusive and supportive to individuals with ASD or related profiles.
$500
Support the Masquerade Ball, an annual special event attended by teen and adult participants that promotes social connections and friendship development within a fun and celebratory environment.
Other Amount
Other amount to support areas of greatest need at Aspire.
Luxury Key Game
When you're ready to get back in the game, we've got the games to bring you back. The Aspire Luxury Key Game is here once again, so take your chance and get ready to cheer on your local favorites. With a suggested donation of $100 or more, you'll have a chance to win The Ultimate Boston Sports Package:
2 Luxury Box Tickets to a Boston Celtics Game

2 Third Baseline Tickets to a Boston Red Sox Game

2 Luxury Box Tickets to a Boston Bruins Game

2 Luxury Box Tickets to a New England Patriots Game
THANK YOU TO OUR GENEROUS DONORS!
Special thanks to those who have donated at leadership giving levels.

Enterprise Rent-A-Car is an ongoing American success story. Our guiding principles, and humble beginning, revolve around personal honesty and integrity. We believe in strengthening our communities one neighborhood at a time, serving our customers as if they were our family, and rewarding hard work. These things are as true today as they were when we were founded in 1957.
Today, our massive network means Enterprise is the largest transportation solutions provider. Beyond traditional car, truck and exotic rentals our mobility offering expands to car sharing, ride sharing, subscription, car sales and fleet management. We're in over 100 countries with more than 10,000 locations. What does this mean to our customers? We're there when you need us, with award-winning customer service. Whether you need a replacement vehicle, a ride to work or a weekend getaway- Enterprise is the one place to go for all the place's life takes you.

At Liberty Mutual, we believe progress happens when people feel secure. By providing protection for the unexpected and delivering it with care, we help people embrace today and confidently pursue tomorrow. In business since 1912, and headquartered in Boston, today we are the fifth largest global property and casualty insurer based on 2018 gross written premium. We also rank 75th on the Fortune 100 list of largest corporations in the U.S. based on 2018 revenue. As of December 31, 2019, we had $43.2 billion in annual consolidated revenue. We employ over 45,000 people in 28 countries and economies around the world. We offer a wide range of insurance products and services, including personal automobile, homeowners, specialty lines, reinsurance, commercial multiple-peril, workers compensation, commercial automobile, general liability, surety, and commercial property. For more information, visit www.libertymutualinsurance.com.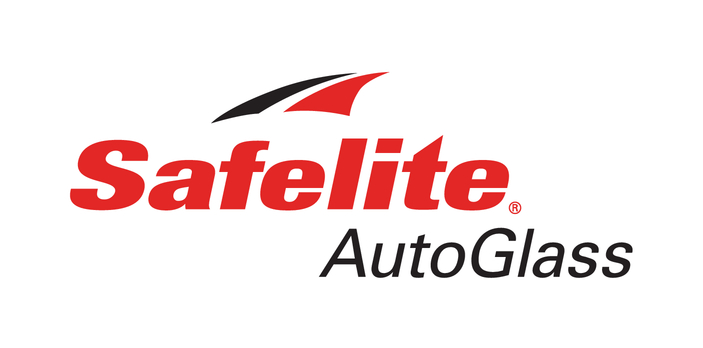 Safelite AutoGlass®, the nation's largest provider of vehicle glass repair, replacement and recalibration services, is pleased to sponsor the 20th annual Aspire Spring Gala. Safelite has more than 7,800 MobileGlassShops™ and 700 company-owned stores across all 50 states, including 41 locations in the Boston area that employ over 500 associates. Last year, more than 6.5 million customers chose Safelite for its 24/7 online scheduling, superior repair, replacement and recalibration services and the industry's only nationwide lifetime guarantee. Founded in 1947, the Columbus, Ohio-based company employs more than 15,000 people across the United States. For more information, visit Safelite.com.

Accenture
Michelle & Bob Atchinson
The Bruso Family
Dr. Michael Cauley
Caliber Collision
Capgemini
Copart
Deloitte
Dickson Giving Fund
DLA Piper, LLP
Dowling & Partners Securities, LLC
Rebecca & Michael Duseau
Eversource Energy
ExamWorks
Julie Haase
Geoffrey Hunt
Thomas Kalmbach
Amit Khanna
Paul Crowley
Lockton Companies
Stephanie & David Long
MES Solutions
Mr. and Mrs. Newton
PAN Communications
Chris & Lynne Peirce
PwC
Katherine Sloan
Carol Tomsky
UPS
Wilkie Farr & Gallagher LLC
HIGHLIGHTS FROM THE 2020 ASPIRE GALA
The 2020 Aspire Gala video spotlights the Aspire community's resiliency, creativity, and success at pivoting to an online platform amid the COVID-19 pandemic. We are also pleased to share moments from the first-ever virtual gala in the highlight reel below.
Facing The Unexpected

Highlight Reel
About Aspire
Aspire is a highly successful, therapeutically-based program that serves children, teens and adults with high cognitive autism spectrum disorder and related social profiles. Additionally, the program supports more than 15 area school districts and conducts trainings and workshops serving 700 education and private sector professionals each year.
Aspire's programming is designed to help participants develop social competency skills so that they can succeed at home, school, work and in community settings. Many Aspire participants have challenges with stress management, anxiety, social communication, attention, organization, or demonstrate sensory differences. Aspire's therapeutic curriculum focuses on teaching important life skills via the "3S" model – to improve every individual's self-awareness, social competence and stress management. This approach not only allows staff to provide individualized coaching and support "in the moment," but also ensures an ideal environment for participants to learn new skills while feeling accepted and valued for their unique qualities.
At Aspire, we work to help individuals on the autism spectrum achieve their full potential in all aspects of their lives and are committed to serving participants regardless of their economic background.
Aspire Programs
Summer Camp Program, Hale Reservation in Westwood (ages 5-15)
Aspire offers a fun-filled six-week day camp for children and adolescents. Designed to model the traditional "summer camp experience," each camp day consists of recreational activities as well as therapeutic interventions.