2017 Aspire Gala
Thursday, March 30, 2017
Four Seasons Hotel
Boston, Mass.
At the 2017 Aspire Spring Gala, we welcomed friends and colleagues for an inspiring evening to support Aspire's mission to help children, teens and adults with high cognitive autism spectrum disorder or a related profile develop the skills necessary to live full, independent lives. Proceeds from the event help ensure that Aspire's services are accessible for all families and enable the expansion of program offerings.
---
Sponsor Aspire
Your sponsorship will help to ensure that Aspire's services are accessible for families in need and enable the expansion of program offerings, including young adult internships.
Learn more by contacting us today.
---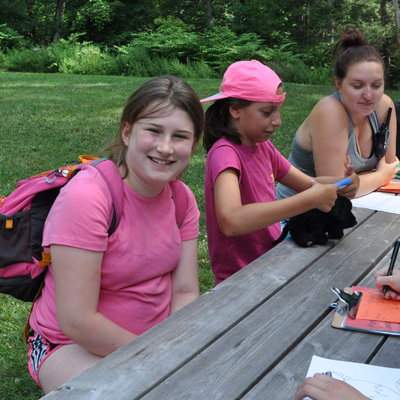 About Aspire
Helping Children, Teens and Adults Make Social Connections and Achieve Independence
Aspire is a highly successful, therapeutically-based program that serves children, teens and adults with high-functioning autism and related profiles. Additionally, the program supports more than 22 area school districts and conducts workshops serving 750 professionals each year. Aspire's goal is to develop our participants' social skills and to help them learn to become independent. Individuals on the autism spectrum often have difficulties in the areas of social skills, communication, academic achievement, sensory integration and behavioral regulation. Our approach is to teach social and life skills and to apply other behavioral strategies in a small group, peer setting. This approach not only allows staff to provide individualized coaching and support, but also ensures an ideal environment for participants to learn new skills.
At Aspire, we want to help individuals on the autism spectrum achieve their full potential. We are committed to serving participants regardless of their economic background.

Summer Camp Program, Hale Reservation in Westwood or Charlestown (ages 5-15)
Aspire offers a fun-filled seven-week therapeutic day camp for children entering first grade through age 15. Each camp day consists of recreational activities as well as therapeutic interventions.

Social Thinking Groups (ages 5-30)
Aspire holds social skills groups throughout the year that focus on social success for our participants. Targeted social skills are taught in structured and supportive small-group environments.

Thematic Groups (ages 5-30)
Thematic groups are based on a particular need currently facing our clients or inspired by areas or activities of interest that bring like-minded individuals together. Participants acquire skills in such areas as: executive functioning, wellness, stress and coping. Examples of thematic groups are Lego® Extravaganza, Wii® with Friends, Surviving Schoolwork and Rock Band.
Make a donation today and help Aspire provide essential programs
Thank you to our 2017 Aspire Gala Sponsors
$150,000 – Aspirational Sponsor
Copart
ExamWorks
Liberty Mutual Insurance
$100,000 – Visionary Sponsor
CCC Information Services Inc.
Enterprise Holdings Inc.
Insurance Auto Auctions Inc.
Safelite AutoGlass
$75,000 – Innovative Sponsor
Solera Holdings
Worley Co.
$50,000 – Diamond Sponsor
David & Stephanie Long
Octo Telematics, North America
$25,000 – Platinum Sponsor
Agero
Aon
Bain & Company Inc.
Choate, Hall & Stewart, LLC
Cognizant Technologies Solutions
Great Hill Partners, LP
Insight Services Group
LexisNexis
McKinsey & Company
Opportune, LLP
Putnam Investments
Wayne J. Griffin Electric, Inc.
Willis Towers Watson
$15,000 – Gold Sponsor
Blue 449
Boston Consulting Group
Cresa
Ernst & Young LLP
Eversouce Energy
Havas New York
JLT Re (North America) Inc.
KDC Real Estate Development & Investments
Chuck and Jessica Myers
PwC
Skadden, Arps, Slate, Meagher & Flom LLP
Tata Consultancy Services
TigerRisk Partners
Verisk Analytics Insurance Solutions
Xchanging
$10,000 – Sterling Sponsor
Amazon Web Services
Asurion
Mickey and Bob Atchinson
Caliber Collision
Capgemini Financial Services
Citi
Deloitte
EagleView
Eastern Insurance Group, LLC
Enservio
Gerber Collision
Guy Carpenter & Company
Terry and Tom Hamilton
Hill Holliday
IBM
J.P. Morgan
KPMG
Thomas J. May
Molex
myMatrixx
Napier Park Global Capital
Old Ironsides Energy
Omniplan
Optum
Paul Davis
Praxis Consulting
Prince Lobel Tye LLP
Service King Collision Repairs
Sheppard, Mullin, Richter & Hampton LLP
Sloane and Walsh, LLP
Swiss Re American Corporation
Tim Sweeney
Telmon, Inc.
Thomas H. Lee Partners
$5,000 – Bronze Sponsor
Answer Financial, Inc.
Avanade Inc
Bank of America
Blue Cross Blue Shield of Massachusetts
Brandmuscle
Butler Rubin Saltarelli & Boyd LLP
CA Technologies
CBT Architects
CGI Technologies & Solutions
Clearlink
Cleary Gottlieb Steen & Hamilton LLP
Connell Limited Partnership
CUNA
Dimension Data
Dell EMC Pivotal
Eurest
Everest Global
Fidelity Investments
Geometry Global
Goji
Goulston & Storrs
GreenPages, Inc
GW & Wade, LLC
Dan and Ann Marie Gross
Hitachi Data Systems
Homesite Insurance
Integration Partners
ITEL
Jack Morton
Lee Hecht Harrison
Dennis J. Langwell
Mainline
McDermott Will & Emery
Mitchell International
Morgan Stanley
National Association of Realtors
Odyssey Re Holdings Corporation
Oracle
Palo Alto Networks
Qualtrics
Russell Reynolds Associates
Rytech
SIEMENS Industry, Inc.
Stroock & Stroock & Lavan LLP
Transunion
Turner Construction Company
USI Affinity
Vivint Smart Home
VMware
Willkie Farr & Gallagher
$3,000 – Patron Sponsor
Accurence, Inc
Barclays
Paul and Susan Condrin
Credit Suisse
DLA PIPER
Cornelia and Michael Elwood
Jackson Lewis LLP
Susan and Jim Kelleher
James McGlennon
Microsoft
MKTG
MUFG/Bank of Tokyo
NetApp
NICE Systems
PAN Communications
Christopher and Lynne Peirce
Symbility Solutions
Twitter
Verizon Enterprise Solutions
Parent Sponsor
Hans and Carla Brigham
Kim and Eric Karofsky
Massachusetts General Hospital is grateful for the support of its sponsors, but it does not endorse their products or services.
Mailing Address:
Aspire Gala
125 Nashua Street, Suite 540
Boston, MA 02114