This year marks the seventh annual Mass General Transplant Golf Classic. It will take place Monday, August 29, 2016 at the Belmont Country Club. Last year's tournament was a tremendous success with more than 100 people attending some portion of the day and more than $200,000 raised. We hope to meet or exceed that this year. Please join us to support this important cause. As an added bonus, we are excited to welcome our special guest this year, Erik Compton—PGA Tour Player and two-time heart transplant recipient!
Much Has Been Accomplished

Through the generosity of our seven-time Presenting Sponsors, Scott and Heidi Schuster, along with so many others, more than $900,000 has been raised since 2010 by the Transplant Golf Classic! These funds have been used to support research at MGH to allow transplants without the need for toxic life-long anti-rejection medications. With this goal, our team has developed approaches to induce immune tolerance, a state where the recipient does not recognize the transplant as foreign. The progress we have made would not have been possible without philanthropic support.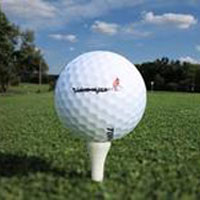 10:30 a.m. Registration, Driving Range Opens
11:00 a.m. – 12:15 p.m. Lunch
12:30 p.m. Shotgun Start
5:30 p.m. – 6:30 p.m. Cocktail Reception
6:30 p.m. – 8:00 p.m. Dinner
Sponsor the Transplant Golf Classic
We are pleased to announce at this time that the tournament has completely sold out! If you would like to participate, we encourage you to attend our evening program. Thank you for your interest and support of the 2016 Transplant Golf Classic and of the MGH Transplant Center!
---
Can't make it on August 29? You can still support the Transplant Golf Classic.
---
2016 Sponsors
Presenting Sponsors
Scott and Heidi Schuster
Rick and Ellyn Penn






Supporters
MGH Department of Surgery
Capital Care Properties, Inc.
Callahan, Inc.
Daniel Knorr
Willow Tree Poultry Farm, Inc.
Tradition Energy
Mobilex USA
Direct Supply
McArdle Gannon Associates
Geriatric Medical
Donoghue Barrett & Singal
Life Supply Corp.
Bank of America
Genentech
John and Norma Stephenson
Liberty Mutual
Back Bay Properties
---
Contact and Directions
For information about the 2016 Transplant Golf Classic, please contact Alethia Williams at awilliams52@mgh.harvard.edu or 617.643.5773. The Belmont Country Club is located at 181 Winter St., Belmont, Massachusetts.
Watch the video or slideshow below to see highlights from the MGH 2016 Transplant Golf Classic with Erik Compton.