Support the VotER program at Mass General Hospital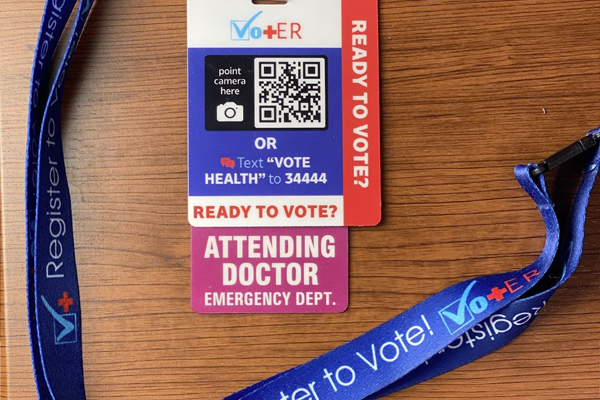 Donate to Mass General today. Have an immediate impact on the lives of patients and ensure a healthy future for everyone we take care of at home and abroad.
Thank you!
At VotER, we envision a more inclusive American democracy. We are creating a future where those most hurt by the healthcare system are empowered to fix it by inviting their voices into the democratic process. Your help makes this work possible across the country.
100% of your donations will be used to help healthcare providers and their patients register to vote.
Your donation can help:
Cover the cost of large kit orders at your institution
Support kit orders at institutions with high need and limited resources
VotER is a nonpartisan organization affiliated with Massachusetts General Hospital. Since Massachusetts General Hospital is a 501c3 organization, your donations to VotER are tax-exempt.
With a monthly donation of $12/month, you can cover the costs of one Health Democracy Kit. $120 covers the costs for 10 kits, and $240 covers the costs of 20 kits for healthcare providers all across the country. Your donation is giving more people a voice in this upcoming election
Mass General is a 501(c)3 non-profit organization and depends on the support of the public. All donations are tax-deductible to the full extent of the law. Our non-profit tax ID is 04-1564655. Questions about giving? Please see our Frequently Asked Questions or contact us.