The Clay Center for Young Healthy Minds – Shining Light on Mental Health through Education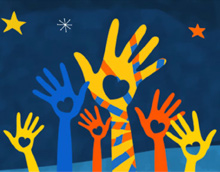 Support The Clay Center for Young Healthy Minds
Your support helps us to advance the resilience and emotional well-being of children, teens and young adults everywhere. By providing free on-line educational content to parents and other care givers, we are empowering them with information on important topics in mental health including depression, anxiety, stress, addiction and suicide. We are also offering insight on troubling societal issues like bullying, impact of digital devices and social media, and coping with increasing gun violence.
By offering content through a multimedia approach – blogs, short films and podcasts – we are helping people learn in the way that best suits them. This is intended to help promote open and informed discussion and thereby decrease the stigma and isolation that are often associated with mental health.
In addition to its website, the Clay Center team – all experts in child mental health – are frequently contacted by media in order to shape better and more accurate public reporting on all these topics. They also meet frequently with other clinicians, schools and community groups across the country and the world. As part of Mass General, the Clay Center also has access to world experts in a multitude of related disciplines.
Mass General is a 501(c)3 non-profit organization and depends on the support of the public. All donations are tax-deductible to the full extent of the law. Our non-profit tax ID is 04-1564655. Questions about giving? Please see our Frequently Asked Questions or contact us.