Support the Center for Law, Brain and Behavior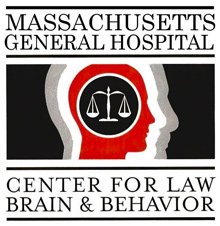 The Center for Law, Brain and Behavior develops accurate, actionable neuroscience to improve decision-making in the legal system. Better decisions aligned with science result in better outcomes aligned with justice. Recognizing the critical need for the responsible and ethical use of scientific information to in law and legislation, Judith G. Edersheim, MD, JD, a forensic psychiatrist and lawyer, and Bruce H. Price, MD, a behavioral neurologist, co-founded the Center for Law Brain and Behavior in 2008.
Based at Massachusetts General Hospital, the Center is led by executive director Francis X. Shen, JD, PhD. The Center draws upon the clinical and research expertise of a world class academic medical center, as well as that of legal scholars and neuroscientists from Harvard Law School, Harvard Medical School, Harvard Department of Psychology, and other preeminent institutions in the Boston area and beyond.
The Center's research, education, and advocacy programs are funded entirely by charitable gifts and grants which must be raised anew every year. Current use funds are urgently needed in the short term to expand activities and launch new initiatives. For the longer term, however, building an endowment is a priority to provide stable funding for year-to-year activities and to guarantee that the Center can serve as a resource well into the future. Most importantly, such enduring support will enable the directors to devote more of their time to leading the Center—mounting innovative research studies, developing actionable knowledge, writing legal briefs, providing expert testimony in key cases, and engaging in collaborative endeavors with national and international counterparts in law and science.
Thank you for your support.
Mass General is a 501(c)3 non-profit organization and depends on the support of the public. All donations are tax-deductible to the full extent of the law. Our non-profit tax ID is 04-1564655. Questions about giving? Please see our Frequently Asked Questions or contact us.