When:
August 16, 2013 @ 8:00 am – 3:00 pm
Where:
Turner Hill Golf Club
Manor House Lane
Ipswich, MA 01938
USA

The First Annual VIC Open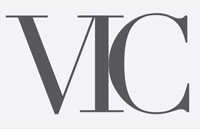 Teeing off at 8 a.m. Friday, August 16th, 2013 at the beautiful Turner Hill Golf Club in Ipswich, MA is the First Annual VIC Open. Sponsored by the Vaccine and Immunotherapy Center (VIC) at Massachusetts General Hospital, the VIC Open will raise funds and awareness to support VIC's mission of reducing the cost and the time span of developing critical new vaccines and treatments capable of combating cancer, diabetes, infectious diseases and more. VICTORS, VIC's support team of a savvy group of young professionals, are organizing the Open and encouraging family foursomes as well as friends to participate as the diseases and therapies VIC targets effect all of us.
To accomplish its ambitious goal, VIC unites a diverse network of medical and business professionals to safely accelerate the pace of discovery, development and actualization of vaccine and immunotherapy treatments. Led by Dr. Mark Poznansky, an infectious disease specialist at MGH, VIC provides an opportunity for collaboration for investigators pursuing research, physician scientists treating patients and business entrepreneurs experienced in bringing drugs to market. VIC's metrics of success are clear: It aims to successfully advance research initiatives efficiently from the preclinical stage to the clinical stage of development to a point where a successful product can be safely adopted by an industry or a non-profit development partner. Through the support of public grants and private philanthropy, VIC has already begun to advance research initiatives relating to ovarian cancer, laser adjuvants in vaccines and encapsulation technology to reduce transplant rejection.
Each additional dollar raised allows VIC to fund critical research initiatives languishing in academic labs, complete first-in-human trials of its most promising research initiatives and navigate the challenging path to patient care. If you are interested in supporting VIC at the First Annual VIC open there are a variety of options available:
Title Event Sponsor: $10,000 – Sponsor receives full inclusion in all tournament materials and promotional items and preferred hole placements/groupings for associated tournament players. A full package of tournament memorabilia will be available for the players as well.
Hole Sponsor: $1,000 – Sponsor receives inclusion on all signage on their specific hole as well as inclusion in the tournament program. Sponsor may also have the option of bringing a small event table to display on their particular hole, subject to golf course regulations.
Associate Sponsor: $500 – Sponsor receives inclusion in tournament program as well as all major signage throughout the course.
Foursome (with lunch included): $1,000
Single golf ticket (with lunch included): $250
Lunch only: $50
Get tickets or sponsor the VIC Open.
For more information about the Vaccine and Immunotherapy Center, please visit www.advancingcures.org.