When:
November 3, 2013 @ 8:00 am – 1:00 pm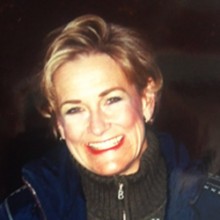 In 2007, Melody Rose, our friend, mom, cheerleader, you name it was diagnosed with the debilitating brain syndrome Primary Progressive Aphasia (PPA); a form of dementia that makes a person progressively lose the ability to communicate and comprehend language. There is no effective treatment for PPA.
Mel's passion for life is contagious. She finds a way to do for others and is adapting to the progression of PPA. This is my and your turn to follow Mel's footsteps and DO SOMETHING.
This November I plan to complete my 1st marathon and training will be more meaningful knowing I'm using this opportunity to raise money for this cause.
Join me in the movement to raise awareness and funds for PPA. Massachusetts General Hospital has a clinical-research unit focused on PPA. The program aims to understand and treat using technologies and by developing new diagnostic and treatment technologies.
Your support helps us get closer to healing Mel the unMELievable and to a world without PPA.
This initiative is a registered Mass General Community Fundraiser. Mass General does not enter into direct sponsorship of this effort, provide any financial support, or assume any liability for its conduct. If you have any questions, please contact the Mass General Community Fundraising Team.