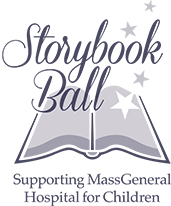 Ronald E. Kleinman
Physician-in-Chief, MassGeneral Hospital for Children
and
Allan M. Goldstein
Surgeon-in-Chief, MassGeneral Hospital for Children
invite you to a reception with friends of Storybook Ball on Wednesday, May 24
including 2017 Storybook Ball Co-Chairs
Demi & Tate Isenstadt
Sonja Kelly & Steve Tordone
Paige & Rick Sutphin
The featured speaker for the evening is Dr. Wayne Shreffler, chief of Pediatric Allergy & Immunology and director of the Food Allergy Center at MGHfC.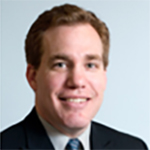 Wayne Shreffler, MD, PhD
Associate Professor of Pediatrics, Harvard Medical School
Chief, Pediatric Allergy & Immunology
Director, Food Allergy Center
Principal Investigator, Center for Immunology and Inflammatory Diseases, MGH
Dr. Shreffler has developed a highly integrated research and clinical program to better understand the pathogenic mechanisms of food allergy and asthma and provide the best current and future care. The Food Allergy Center, led by Dr. Shreffler, is primarily focused on vaccine-like approaches and several phase I and II studies of oral immunotherapy for children and adults with food allergy that are active or in regulatory review stages. These interventional trials are on the cutting edge of what is being offered for patients anywhere in the country.
Dr. Shreffler's experience conducting correlative mechanistic immunological studies in the context of such trials, together with the depth of expertise and resources at the Center for Immunology and Inflammatory Diseases and MGH/ Harvard Medical School, put the group in a unique position to make important new discoveries on how and why these therapies work for some individuals and what we can do to improve their efficacy.