When:
October 30, 2013 @ 5:00 pm – 7:00 pm
Where:
Charlestown Navy Yard, Building 114, Room D1
114 16th Street
Charlestown, MA 02129
USA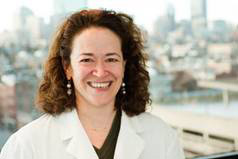 The depth and breadth of research at Mass General to cure brain disease is extraordinary. From cell-based research into disease causation, to the assessment of those cell-based changes in transgenic animal models, to clinical trials involving human patients — we are doing everything possible to help our patients. A particular strength of the programs at Mass General is that many of our scientific investigators are also physicians who are treating patients impacted by the diseases they are studying.
Join us on Wednesday, Oct. 30 for Path to a Cure: MIND 2013 Research Symposium for scientific presentations featuring:
The path to a cure for neurodegenerative disease
Merit Cudkowicz, MD
Chief of Neurology
Highlighting new directions in brain research
Bradley Hyman, MD, PhD
Director, Massachusetts Alzheimer's Disease Research Center
Rudolph Tanzi, PhD
Director, MGH Genetics and Aging Unit
New Imaging Methods in Parkinson's and Alzheimer's
Steve Gomperts, MD, PhD
Physician and neuroscientist
Early diagnosis in Alzheimer's disease
Mark Albers, MD, PhD
Assistant Professor, Neurology
Gene therapies in Huntington's disease and beyond
Ghazaleh Sadri-Vakili, PhD
Assistant Professor, Neurology
Talk with an expert about new discoveries
Following the program please join us for informal small-group discussions with leading scientists in fields that are important to you.