The MGH Fund Annual Lecture presents:
Detecting Cancer Early: What to Know and What to Ask Your Doctor
Wednesday, October 4, 2017
5:45 pm Registration
6:00 pm Speaking Program
7:00 pm Cocktails and Hors d'oeuvres
Featuring experts from the Massachusetts General Hospital Cancer Center and Department of Medicine: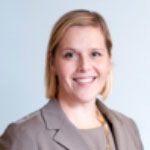 Inga T. Lennes MD, MPH, MBA
SVP, Service Excellence and Practice Improvement, MGPO
Dr. Lennes is the Massachusetts General Physicians Organization (MGPO) senior vice president for Service Excellence and Practice Improvement, as well as a clinically active thoracic medical oncologist, director of the Pulmonary Nodule Clinic, and quality of care researcher. Since coming to Mass General in 2009, she has become a leader in the Cancer Center – serving as the director of Clinical Quality, the physician lead for Partners eCare (Epic) implementation, and as the medical director of Ambulatory Services.
Dr. Lennes leads several important initiatives for the MGPO. She is responsible for conceiving and implementing new approaches to ambulatory practice that improve patient care. Outpatient practice redesign work involves maximizing Epic, helping practices create efficient operations for staff and physicians, and expanding patient access. She also directs the activities of the MGH/MGPO Practice Improvement and Service Excellence Division.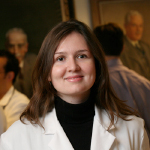 Leigh H. Simmons, MD
Medical Director, MGH Shared Decision Making Program
Dr. Simmons is an internal medicine physician at Massachusetts General Hospital and assistant professor of Medicine at Harvard Medical School.
She is the medical director of the MGH Health Decision Sciences Center where she studies the use of decision aids to help patients and clinicians in the shared decision making process. Dr. Simmons develops and conducts training of physicians and staff in communication skills focused on improving decision making with patients.
For more information, please call 617.724.6440 or email mghfund@partners.org.