The MGH Division of Pediatric Global Health and MGH Center for Global Health are pleased host MGHfC's 2018 Summit for Pediatric Global Health, which will take place on October 15, 2018 at the Richard B. Simches Research Center, adjacent to the main Massachusetts General Hospital campus.
The goal of this Summit is to bring together health care providers, advocates and scientists from the greater Boston and New England area with a shared interest in improving the health of the most vulnerable children in our global community. Regardless of experience, we hope this conference will provide a chance for all attendees to learn and explore new opportunities for collaboration. Click here for a detailed agenda of the event.
The conference will feature a keynote address by Dr. Agnes Binagwaho of Rwanda's University of Global Health Equity as well as a plenary presentation by Dr. Jobayer Chisti of the International Centre for Diarrhoeal Disease Research, Bangladesh. Participants are also invited to attend MGHfC's Grand Rounds given by Dr. Marsha Griffin from University of Texas Rio Grande Valley School of Medicine on October 16.
Panel discussions will be held on: Perspectives on International Partnerships, Technology and Global Health, Global Pediatric Nursing, Refugee and Immigrant Health.
We encourage participants to submit an abstract related to their pediatric global health efforts and participate in a poster session. Awards will be presented for several outstanding abstracts, and submissions from trainees are especially encouraged.
Please register and consider submitting an abstract at the following site by September 15: Registration.
About our speakers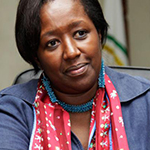 Dr. Agnes Binagwaho, MD, PhD, is a pediatrician and the Vice Chancellor of the University of Global Health Equity in Rwanda. Previously, she served as the Min- ister of Health of Rwanda and led the National AIDS Control Commission from 2008 to 2011. She has held several leadership and advisory positions at international journals, boards, and foundations that combat health inequities globally.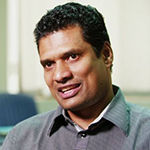 Dr. Mohammod Jobayer Chisti, MBBS, MMed, PhD, is a pediatrician and Head of the Clinical Research Hospitals in the Nutrition and Clinical Services Division at the icddr,b. His research aims to develop innovative and low cost pediatric critical care and respiratory disease interventions, particularly in resource-limited settings.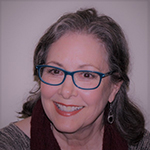 Dr. Marsha Griffin, MD, is a pediatrician and Director of the Division of Child and Family Health at the University of Texas Rio Grande Valley School of Medicine and co-founder of Com- munity for Children, a program that educates medical students in order to combat the social de- terminants of health that affect migrant children and other underserved populations.
Sarah Morris may be contacted at smorris17@mgh.harvard.edu with any questions. We look forward to seeing you this fall!