When:
March 7, 2016 @ 3:00 pm
Where:
Four Seasons Resort Palm Beach
2800 S Ocean Blvd
Palm Beach, FL 33480
USA

Peter L. Slavin, MD, President, Massachusetts General Hospital, cordially invites you to join him
in Palm Beach, Florida for an exclusive lecture
The Future of Heart Health
Monday, March 7, 2016
2:30 pm Registration
3:00 pm Lecture
Four Seasons Resort Palm Beach
2800 South Ocean Boulevard
Palm Beach, Florida
Light refreshments will be served.
Palm Beach Event Committee
Mr. and Mrs. Curtis L. Blake
Mrs. Carroll M. Carpenter
Ms. Heidi Cox and Mr. Jay Seyfert
Mr. and Mrs. Robert E. Del Col
Mr. John R. Gallagher III and Mrs. Katherine A. Gallagher
Mr. and Mrs. Desmond J. Heathwood
Mr. and Mrs. Gerald R. Jordan, Jr.
Mr. and Mrs. Howard J. Kessler
Mr. and Mrs. Harry S. Patten
Mr. and Mrs. Jerome Lyle Rappaport
Mr and Mrs. Charles K. Ribakoff
Mr. and Mrs. Eric S. Slifka
Mrs. Gilda Slifka
Featuring experts from the Corrigan Minehan Heart Center at Mass General: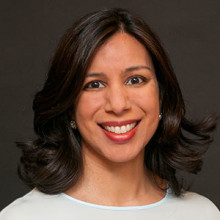 Ami Bhatt, MD, is an active clinical cardiologist, clinical investigator and educator. She graduated from Harvard University, obtained her doctoral degree from Yale School of Medicine and then trained at Brigham and Women's Hospital, Boston Children's Hospital and Mass General in internal medicine, pediatrics, cardiology and adult congenital heart disease (ACHD). She has developed a robust multidisciplinary curriculum at Mass General to provide requisite ACHD education to cardiovascular fellows from Mass General, Lahey Clinic, St. Elizabeth's Hospital and St. Vincent's Hospital. Dr. Bhatt is dedicated to patient advocacy groups including the AHA and Adult Congenital Heart Association and empowering individuals with CHD to lead full and productive lives.
She works in conjunction with the heart failure, transplant, arrhythmia and valve programs, OB/GYN, genetics and pediatrics. With the Healthcare Transformation Lab, Dr. Bhatt offers televisits to care for individuals with ACHD who live far from Boston or are limited in their ability to make in-person visits. At the Mass General ACHD Health and Wellness program in Waltham, patients receive education about CHD and atherosclerotic cardiovascular disease primary prevention education.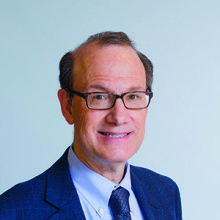 Anthony Rosenzweig, MD, is the chief of Cardiology and co-director of the Corrigan Minehan Heart Center at Massachusetts General Hospital and professor of Medicine at Harvard Medical School. Previous leadership roles include serving as the director of the Program in Cardiovascular Gene Therapy at MGH (1999-2006), the first Cardiovascular Program Leader at the Harvard Stem Cell Institute (2004-2005), an associate editor of the New England Journal of Medicine (2003-2013), and a trustee of the Harvard Clinical Research Institute (2008-2015), an academic CRO, as well as the director of Cardiovascular Research and associate chief of Cardiology at the Beth Israel Deaconess Medical Center (2006-2015). Read more.

Thoralf M. Sundt III, MD, a graduate of The Johns Hopkins School of Medicine, took his residency in General Surgery at Massachusetts General Hospital and training in Thoracic Surgery at Washington University in St. Louis. Thereafter, he was a senior registrar and then honorary consultant at Harefield Hospital in the UK under Professor Sir Magdi Yacoub. In 1994 he returned to St. Louis as faculty member in Cardiac Surgery at Washington University, where he developed a clinical interest in diseases of the thoracic aorta. In 2001 he moved to the Mayo Clinic in Rochester, Minn. where he was a consultant in the Division of Cardiovascular Surgery and vice-chair of the Department of Surgery. During his tenure there he became involved in the study of medical error, its pathogenesis and prevention. In 2011 he returned to Boston as chief of Cardiac Surgery at Mass General. He is the Edward D. Churchill Professor of Surgery at Harvard Medical School. On a national level he is the president-elect of the American Association for Thoracic Surgery.