When:
May 15, 2015 @ 11:30 am – 1:30 pm
Where:
Four Seasons Hotel Boston
200 Boylston Street
Boston, MA 02116
USA

Contact:
Carrie Powers
617.643.9678
E-mail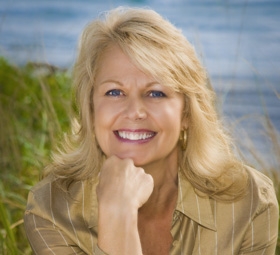 The Friends of the Mass General Cancer Center
invite you to their annual
Spring Luncheon
Featuring
Barb Schmidt
"The Power of Meditation in Coping with Cancer and Improving Overall Health"
Barb Schmidt is an international speaker, philanthropist, spiritual mentor and best-selling author of The Practice. Believing that "outer peace begins with inner peace," in 2011, Barb founded Peaceful Mind Peaceful Life, to further serve those who seek to live a meaningful, happy life, and to fulfill her passion to bring peace to the world. Through this nonprofit, she teaches The Practice—a three-part guide to practical spirituality in today's modern, and often chaotic, world.
Sponsor and Ticket Details:
Through a gala sponsorship, your organization will support a cause that affects many people in the community.
Lead Sponsor – $25,000
2 tables of 12 – 24 tickets
Platinum Sponsor – $10,000
2 tables of 12 – 24 tickets
Gold Sponsor – $5,000
2 tables of 10 – 20 tickets
Silver Sponsor – $2,500
1 table of 10 – 10 tickets
Table Sponsor – $1,250
1 table of 10 – 10 tickets
Individual Ticket – $125
1 ticket
---
To speak with us directly about sponsorship, hosting a table, or participating in the luncheon committee, please contact Carrie Powers at 617.643.9678 or cpowers5@partners.org.
2015 Spring Luncheon Committee Members
MaryLynn Antonellis – Co-Chair
Leslie McCafferty – Co-Chair
Susan Barry
Nancy Brickley
Sylvia Fernández-del Castillo
Trudi Fondren
Lee Higgins
Theresa Kitaeff
Pamela Micozzi
LuAnn Ohanian
Carol Ryan
Katie Sayles
Brenda Flavin Warshaw
Friends Council Members
Brenda Flavin Warshaw – President
Lee Higgins – Vice President
Barbara Hawkins – Chair, Grants, Awards and Recognition Committee
Nancy Brickley
Brenda Favazzo
Sylvia Fernandez-del Castillo
Mary Elisabeth Field
Trudi Fondren
Julia Gaynor
Nancy Hovey
Leslie McCafferty
Jennifer Nassour
Jensie Shipley
Elizabeth Sprague
Remy Stressenger
The Friends of the Mass General Cancer Center are volunteers who raise funds to bridge exceptional medical and supportive cancer care through innovative programs that promote whole-person healing. To learn more about the Friends, please visit www.mghfriends.org