14th Annual Mass Elks Veterans Motorcycle Run benefiting Home Base
Join the Massachusetts Elks Veterans on August 30, 2020 for their 14th Annual Motorcycle Run as they pair up with Home Base for the first time. Last year, through a number of runs, the MA Veterans Elks motorcycle runs were able to raise over $19,000, and we cannot wait to help them beat that number this year. We look forward to seeing you there! For more information on this event, please visit the MA Elks Vets Run website.
Date: Sunday, August 30th, 2020
Event Time: 9:30 AM-6:00 PM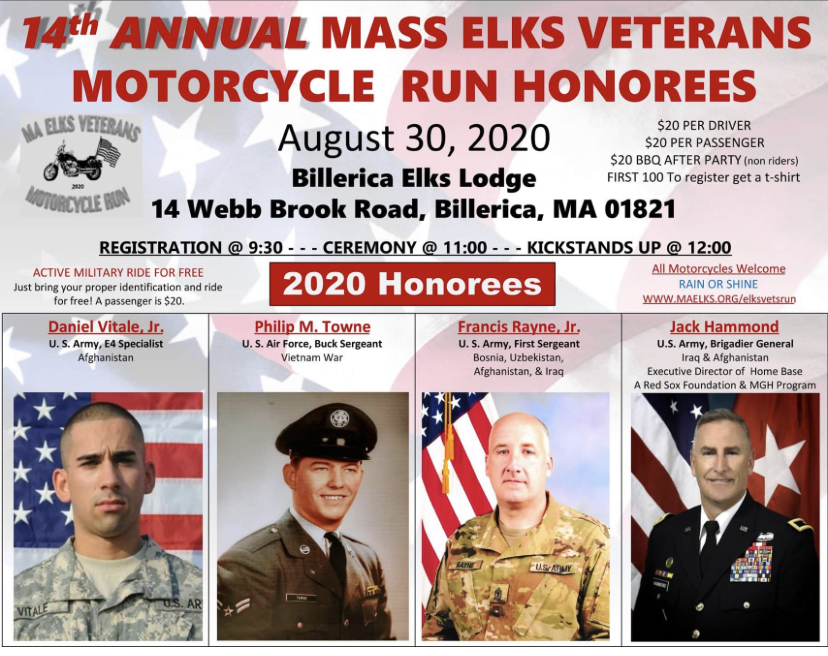 This initiative is a registered Mass General Community Fundraiser. Mass General does not enter into direct sponsorship of this effort, provide any financial support, or assume any liability for its conduct. If you have any questions, please contact the Mass General Community Fundraising Team.