When:
March 15, 2014 @ 8:00 pm – 11:00 pm
Where:
The Norwood Theatre
109 Central Street
Norwood, MA 02062
USA

Contact:
Christa Kelleher
(781) 821-9456
E-mail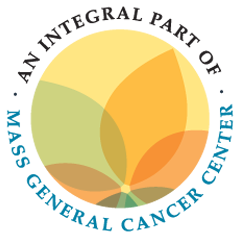 Join us on March 15, 2014 for a heartwarming and hilarious evening with folk singer and comedian Don White at the beautiful Norwood Theatre! Be treated to an unforgettable performance, a terrific raffle and silent auction! Doors open at 7:00 p.m., Show at 8:00 p.m. for this 21+ concert. All proceeds to benefit The MGH Cadorette Fund for Thymoma Research.
This fund is the only one of its kind in the U.S. It targets Thymoma, a cancer of the thymus gland, which, as it progresses, spreads throughout the chest cavity, attacking the lungs and heart. Eventually it can spread to the bones. It is a very rare, and as of today, incurable form of cancer. The Cadorette Fund was started in 2001 at Massachusetts General Hospital in honor of Michelle Cadorette. Sadly, Michelle recently passed away from complications of a bone marrow transplant after courageously, and heroically fighting Thymoma for fourteen years.
Thanks to Michelle's dedication and initiative in those years, The Cadorette Fund has helped establish the Malignant Thymoma Tissue Bank to gather tissue samples for study and research and to support genetic testing for research purposes.
Michelle's hard work impacted our lives when our brother Bill Connors was diagnosed with Malignant Thymoma at age 43. He is doing all he can to beat this disease so that he may continue to savor every ounce of joy that his life … with three phenomenal kids and the most amazing wife (and one pretty great dog), has to offer. This benefit concert is our way of investing in Bill's recovery while saying thank you to Michelle and her family.
Tickets for The Don White Concert for a Cure are $22.00 and can be purchased in person or by phone from the box office at:
The Norwood Theatre
109 Central St.
Norwood MA 02062
781-551-9000
To purchase tickets online, please click here.
This initiative is a registered Mass General Community Fundraiser. Mass General does not enter into direct sponsorship of this effort, provide any financial support, or assume any liability for its conduct. If you have any questions, please contact the Mass General Community Fundraising Team.