When:
May 14, 2014 @ 6:00 pm – 7:45 pm
Where:
Paul S. Russell, MD, Museum of Medical History and Innovation
2 North Grove Street
Boston, MA 02114
USA

You are cordially invited to a cocktail reception and presentation
Boston's Trauma Care System:
Lessons from the Marathon Bombings
And How We Can Improve
Featuring:
George Velmahos, MD, PhD
Chief, MGH Division of Trauma, Emergency Surgery and Surgical Critical Care
The evening is presented by:
The Fruit Street Society
Supporting Breakthroughs in Trauma Care
Learn more about the Fruit Street Society
Kindly respond by Wednesday, May 7 by using the form on this page or by calling 617.724.3637.
Mass General parking tickets can be validated at the event.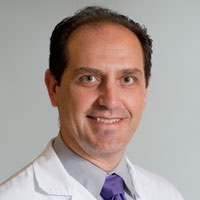 Dr. George Velmahos
Chief, Trauma, Emergency Surgery and Surgical Critical Care
Dr. George Velmahos is the John F. Burke Professor of Surgery at Harvard Medical School and chief of Trauma, Emergency Surgery and Surgical Critical Care at Massachusetts General Hospital. He received his medical degree and a doctorate from the University of Athens Medical School in Athens, Greece. Dr. Velmahos is the associate director of the Surgical Intensive Care Unit at Mass General, the trauma program leader for the Center for Integration of Medicine with Innovative Technology and founder of the Center for Early Trauma Research at Mass General. Dr. Velmahos is a member of many surgical associations and societies, served on the executive committee of the American College of Surgeons Committee on Trauma, was chair of the Education Committee of the ACS-COT and is currently vice-chair of the International Committee of the ACS. He is the editor of the Current Review In Trauma, the associate editor of the World Journal of Surgery and an editorial board member of Surgery, Archives of Surgery, World Journal of Emergency Surgery and Journal of Trauma. He has published more than 340 peer-reviewed articles, 45 books and book chapters and has delivered numerous invited lectures or presentations at national and international conferences.
Merideth