Where:
Massachusetts General Hospital
55 Fruit Street
Boston, MA 02114
USA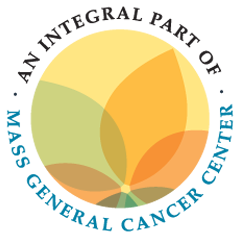 Support Karen Emmith's efforts as part of Be Bold, Be Bald! to support cancer care and research at Mass General Cancer Center.
Be Bold, Be Bald! is a national fundraising event that is held on the third Friday of October each year, and can take place wherever you are. Participants go bald by boldly wearing a bald cap (or very boldly shaving their head) to honor those who bravely fight cancer and raise money to help fight back. Participants get sponsored for their bold move, and choose the charity they want their proceeds to benefit.
Karen is participating in memory of her cousins, Terry and Joanne, who suffered from and eventually succumbed to different forms of cancer. Terry had leiomyosarcoma, a rare cancerous tumor of the smooth muscle cells. Joanne bravely fought and survived stage three breast cancer only to be taken by stage four lung cancer a few years later. Terry and Joanne were sisters, part of a loving immediate and extended family who continue to grieve. Karen's aunt and uncle lost both their daughters, five children are left without their mom to share graduations, weddings, grandchildren and the every day celebrations so precious between mothers and their children.
Terry and Joanne are no longer here but they have left behind a legacy of love and devotion. Karen wants to honor their memory and help fight this disease that impacts so many families.
This initiative is a registered Mass General Community Fundraiser. Mass General does not enter into direct sponsorship of this effort, provide any financial support, or assume any liability for its conduct. If you have any questions, please contact the Mass General Community Fundraising Team.