When:
August 2, 2013 – September 23, 2013
all-day
Bart's Ride for Diabetes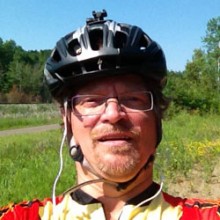 My name is Bart Bergman. I love my children and I want to do everything, and I mean everything, that I can to help make their lives better. This includes biking from Everett, Washington to Boston, Massachusetts to raise awareness and money for Dr. Faustman's Cure Diabetes Now Fund.
This summer my children will turn 30, 28 and 26 years old. My daughter is the oldest followed by my two sons who both have type I diabetes. Type I diabetes results from the autoimmune destruction of insulin producing beta cells of the pancreas. It is fatal if left untreated. My sons have endured painful needle pricks, hospitalizations, and bouts of debilitating high and low blood sugars.
I don't want that to continue for them and the three million other people living with type I diabetes in the United States.
This initiative is a registered Mass General Community Fundraiser. Mass General does not enter into direct sponsorship of this effort, provide any financial support, or assume any liability for its conduct. If you have any questions, please contact the Mass General Community Fundraising Team.