Thomas S. Durant, MD Golf Tournament Schedule
11:30 a.m. Registration & Barbecue Lunch
1:00 p.m. Shotgun Start
5:30 p.m. Reception, Awards, & Live Auction
Tournament awards will be given for 1st Gross; 1st Net; Longest Drive (Men's, Women's & Seniors), and Closest to the Pin (Men's & Women's)
Sponsor the Thomas S. Durant, MD Golf Tournament
Learn more about a sponsorship by clicking on its name or add a sponsorship to your cart and check out.
Can't make it to the event?
You can still support the Durant Fellowship with a donation.
To honor the life of Tom S. Durant, MD and continue his legacy of humanitarian engagement, this year the Fellowship for Refugee Medicine is endeavoring to increase its endowment. We are looking for additional items to auction off, and your consideration will be greatly appreciated.
-With gratitude, Dr. Larry Ronan & Bill Reilly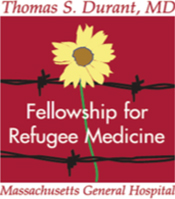 Thomas S. Durant, MD (1928-2001) spent his life chasing catastrophe and chaos in some of the world's most forsaken and forlorn spots. From his service as chief public health advisor in Saigon from 1966 to 1968, to a trip to Honduras in 2001 to comfort the victims of Hurricane Mitch, Dr. Durant, always found in his trademark Red Sox cap, was a beacon of hope during virtually every international humanitarian crisis in recent decades.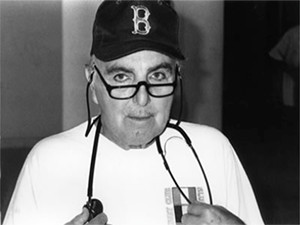 A lifelong resident of Dorchester, Dr. Durant graduated from Boston College, received his medical degree from Georgetown University, and completed his training in obstetrics and gynecology at Boston City Hospital. After his service in Vietnam, he joined Mass General in 1968 as a clinician and assistant director, a role he continued until his death in 2001.
Continuing his legacy and open to MGH health care professionals and staff, the Thomas S. Durant, MD Fellowship for Refugee Medicine seeks to honor and celebrate the life, spirit, humor, passion, joy, and the legacy of this extraordinary humanitarian by aiding victims of war, famine, and disaster.
Can't make the event?
Click here
to support the Thomas S. Durant, MD Fellowship for Refugee Medicine with a tax-deductible donation.
Fellows
Andree LeRoy, MD (Haiti)
Angela Ferrari, CNM, MS, (Haiti)
Ann Y. Kao, MD, DTMH (UK) (Rwanda)
Betsey Baumgartner, RN (Zambia)
Catherine Mullaly, MD, FRCPC, MPH (Libya)
Chad Wilson, MD (Kijabe, Kenya)
Chanda Plong, RN (Southeast Asia)
Dave Mather (Syrian Border)
Grace M. Devaney, RN (Amman, Jordan)
Grace M. Deveney, RN (El Geniena, Darfur, Sudan)
Heather Szymczak, RN (Bolivia & Belize)
Jackie Nally (Syrian Border)
Jennifer Brock, RN (South Africa)
Joy Williams, RN (Haiti)
Karen Kuhlthau (Syrian Border)
Katherine T. Fallon, RN (Darfur, Sudan)
Kristian R. Olson MD, MPH, DTM&H [UK] (India, Uganda, Ethiopia, Panama)
Laurence Ronan MD (Syria)
Lucinda Langenkamp, RN, NP (Rwanda)
Monica Staples (Syrian Border)
Paritosh Prasad, MD (Cambodia & Ethiopia)
Paul Biddinger (Syrian Border)
Fellowship Interns
Shelly Amira (Syrian Border)
Susan Tredwell, MD (Indonesia)
Andree LeRoy
Anette James
Angela Ferrarri
Harold Roy
James Lavelle
Jane Kimbrough
Jill Caporiccio
Joy Williams
Kathy Deveney
Kristen Wilson
Mary O'Brien
Richard Molica
Sara Mahoney
Shinichi Daimyo
Steve Gardner
Questions about the Tournament may be directed to Mary Sugrue via email at mary@irishap.org or by phone at 617.723.2707.