When:
June 4, 2013 @ 8:00 am – 9:00 pm
Where:
Nico & Vali Italian Eatery
744 Wing Street
Plymouth, MI 48170
USA

Help Emily and and Zoe in their efforts to raise awareness and support Dr. Faustman's Cure Diabetes Now Fund at MGH!
Three years ago, at the age of 20, I was diagnosed with type 1 diabetes. My little sister had already been living with T1D for 4 years. We both know how truly difficult and frustrating it is to have a pancreas that refuses to work.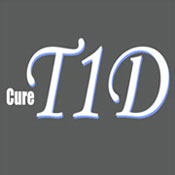 Together we have struggled with having to count every carb, inject insulin, and deal with the mood swings and physical effects of highs and lows. Type 1 diabetes is a huge challenge. I feel lucky that I wasn't diagnosed until I was 20, while many young children deal with it every day. The work that Dr. Faustman is doing is so exciting, we can't wait to be a part of finding a cure!
Nico & Vali will donate 10% of sales that day to the Cure Diabetes Now Fund. If you can't make it to the restaurant, you can still support the Faustman Lab using the donation form at give.massgeneral.org/2013-cure-t1d