When:
July 21, 2014 @ 12:00 pm – 10:00 pm
Where:
Ipswich Country Club
148 Country Club Way
Ipswich, MA 01938
USA

Cost:
$170 for Golf and Dinner, $55 for Dinner Only
Join the John Estrella Foundation for Cancer Research on July 21st for the 11th Annual John Estrella Memorial Golf Tournament. The John Estrella Foundation for Cancer Research is a nonprofit organization founded in memory of John Estrella. John's life was characterized by courage. He bravely fought for his country in Vietnam and later displayed similar heroism in his battle against cancer. John participated in several research trials at Massachusetts General Hospital which paved the way for a major treatment breakthrough in renal cell carcinoma. Because of John's dedication his foundation's mission is to provide hope through research for individuals and families touched by cancer.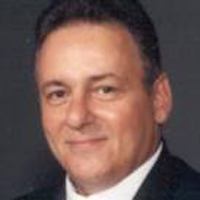 Our aim is to provide a yearly grant to develop and fund research initiatives that will explore new, innovative treatments for advanced cancer.
With your support, we will continue to fund research projects and continue to work toward a cure. Thank you.
Can't make it to the tournament? Make a gift using our secure online form.
Schedule
Golf Registration & Lunch – 12:00 p.m.
Golf Tee Off – 1:30 p.m.
Dinner & Casino Night – 6:30 p.m.
Proceeds will go to the Mass General Cancer Center
This initiative is a registered Mass General Community Fundraiser. Mass General does not enter into direct sponsorship of this effort, provide any financial support, or assume any liability for its conduct. If you have any questions, please contact the Mass General Community Fundraising Team.