2014 Transplant Golf Classic
Monday, July 21, 2014
Weston Golf Club
The Mass General 2014 Transplant Golf Classic to benefit transplant research was a huge success, attracting more than 100 people and raising more than $100,000! Gord Kluzak, former star of the Boston Bruins, was the official host. He was joined by Chandler Jones of the New England Patriots, Dr. Jim Lonborg, former Red Sox pitching great and several professional golfers. Drs. Peter Slavin, Jerry Austen and David Torchiana also attended, along with other senior executives from MGH and Partners.
The event consisted of a golf outing during the day and an evening reception with physician and patient speakers. Their poignant remarks reminded everyone why transplant research is so important. In addition, the Transplant Center awarded the Sandy Cushman Patient Service Award to Brian Primack for his extraordinary dedication to promoting organ donation and transplantation.
For the fifth consecutive year, Heidi and Scott Schuster served as presenting sponsors for the event. The planning committee, headed by Louise Hersum, did a wonderful job coordinating the entire day. In addition, Drs. James Markmann and Joren Madsen were instrumental in making it a success. Next year's tournament is scheduled for Monday, July 20, 2015!
Proceeds to benefit Mass General Transplant Research
Transplantation provides a life-saving therapy for tens of thousands of Americans each year. However, a major problem facing all transplant recipients is the need for lifelong immunosuppression to prevent transplant rejection. While highly effective, these medications come with the risk of serious short- and long-term complications. Finding a way to transplant without these medicines depends on advances from basic research. It is in this area that MGH transplant physicans and scientists are world leaders.
In 2008, the MGH team reported the first successful protocol that allowed kidney transplantation without immunosuppression. The first person was treated with this groundbreaking approach while it was still in its trial phase and recently celebrated her 10-year anniversary of being off immunosuppression. To make this discovery more widely applicable to transplants of other organs and patients already transplanted, more research is needed. It is toward these pioneering efforts that your contributions will have great impact.
Event Schedule

10:30 a.m. Registration, Driving Range Opens
10:00-11:00 LPGA Professional Clinic with Leta Lindley
11:00-12:30 Barbecue Lunch on Lawn
11:15-12:00 Lunch Inside with Dr. Gio Valiante
12:30 p.m. Shotgun Start
5:30-7:00 Cocktails
7:00-8:00 Dinner Reception
Clinic with Leta Lindley and Symetra Tour Pros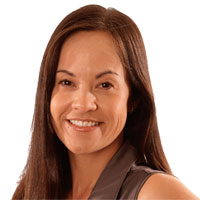 Before you head out for your afternoon round, take part in a morning clinic with LPGA Tour winner Leta Lindley (right), a 19-year tour veteran with 33 top ten finishes, and her Symetra Tour friends and aspiring LPGA pros Stefanie Kenoyer and Sara Brown.
New this year: Get your head in the game with Dr. Gio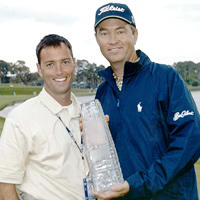 Dr. Gio Valiante (on left, with Davis Love III) is a full professor at Rollins College and the author of the best selling book, Fearless Golf. He has served as the mental game consultant to the the game's best players including reigning US Open Champion Justin Rose, and reigning Players Champion Matt Kuchar. He has been named:
Sport Psychologist of the Year by The Golf Channel
Top 40 Under 40 to Influence the game of Golf by Golf Magazine
The #2 Sport Psychologist in the world by Golf Digest
His players have won over 50 PGA Tour Events in the past 15 years. He has been featured in Sports Illustrated, the New York Times, Good Morning America, and ESPN.
Sponsor the Transplant Golf Classic
Presenting Sponsor $25,000 ($23,000 tax-deductible)
Two foursomes to play with celebrities
Banner at registration and lunch
Full page ad in event program
Logo placement as presenting sponsor on tournament website
Tee box sign with company logo (all 18 holes)
Play with a Pro Sponsor $10,000 ($9,000 tax-deductible) New this year
One foursome
Play with LPGA, Symetra Tour, or Club Pro (at least 9 holes depending on number of sponsors)
Option to invite MGH executive or MD to play in your foursome
Signage on long drive hole
Full page ad in event program
Logo placement as sponsor on tournament website
Tee box sign with company name (all 18 holes)
Golf Gift Sponsor $7,500 ($6,500 tax-deductible)
One foursome
Company logo on player gift
Half page ad in event program
Name listing as supporter on tournament website
Tee box sign with company name (all 18 holes)
Foursome Sponsor $4,000 ($3,000 tax-deductible)
One foursome
Ad in event program
Name listing as supporter on tournament website
Dinner Patron $2,500 ($2,360 tax-deductible)
Four tickets to evening program
Exhibit space
Recognition during evening program
Range Sponsor $1,000 ($750 tax-deductible)
Driving range sign with sponsor name or company logo
Dinner/Reception $100/person ($65 tax-deductible)
We welcome patients, friends, and non-golfers to join us at dinner to hear inspiring patient stories and learn about MGH transplant research.
Can't make it on July 21? You can still support the Transplant Center by making a gift here.
Contact and Directions
For information about the 2015 Transplant Golf Classic, please contact Tyrone Latin at tlatin@partners.org or 617-643-5781.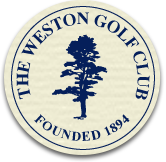 Weston Golf Club is located at 275 Meadowbrook Road in Weston, Massachusetts (map).
Photos from the 2014 Transplant Classic
2014 Corporate Supporters
Back Bay Properties
Bank of America Merrill Lynch
Callahan, Inc.
CliftonLarsonAllen LLP
Genentech
Genesis Rehab Services
Healthcare Services Group
Liberty Mutual Insurance
MGH Department of Surgery
MidCap Financial LLC
Nixon Peabody LLP
Willow Tree Poultry Farm, Inc.